Staff: Charlotte Topsfield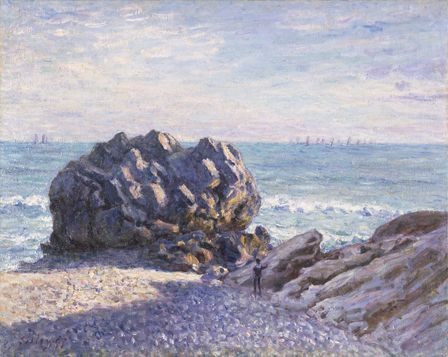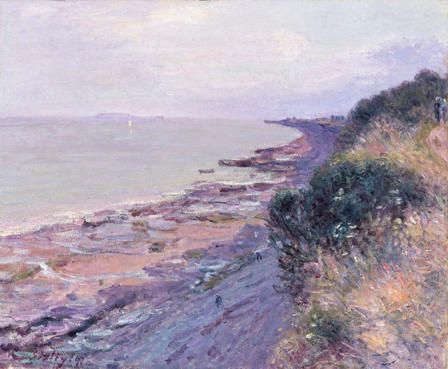 In 1897, the Impressionist painter Alfred Sisley visited south Wales, staying first in Penarth and later at Langland Bay. Sisley was a British subject, born in Paris to British parents, but lived almost his entire life in France. The two painting campaigns that he undertook in Britain – on the Thames in 1874 and in Wales in 1897 – were however among the most innovative and productive periods of his career. In 2008-9 we aim to reunite works from the two series in the exhibition Sisley in England and Wales (March – June 2009), organised with the National Gallery, London.
Our research work concentrates on works painted by Sisley during his stay in south Wales. This group of twenty pictures represents the artist's only seascapes and are among his least known works. Two of the group, The Cliff at Penarth and Storr Rock, Lady's Cove, are in our collection. We will aim to research Sisley's experiences in Wales by studying letters that he sent from Penarth and Langland Bay to the art critic Adolphe Tavernier. These are held in the F. Lügt Collection at the Fondation Custodia, Paris. We also particularly aim to focus on Sisley's drawings executed in Wales, which have not yet been listed together or studied as a group. This work will contribute to the text for the Sisley in England and Wales exhibition catalogue and to exhibition text, and will further knowledge of the two works in the collection.