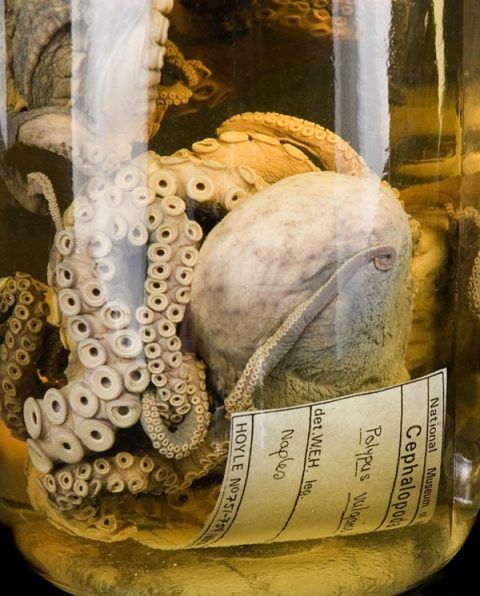 The study of marine animals has a long history in this institution. Although the Marine Biodiversity section was only established formally in the 1990s, our invertebrate collections date back to the earliest days of the Museum at Cathays Park. The first Director (1909-1924), W.E. Hoyle, was a world expert in the study of cephalopod molluscs (octopus, squid and cuttlefish). Early non-molluscan collections were small, owing much to the acquisitions of J.J. Simpson, Keeper of Zoology (1919-1925). The collections contain important marine Crustacea from Ireland and elsewhere (W.M. Tattersall collection) and representatives of other invertebrates, including polychaete worms, from R.D. Purchon's investigations off the south Wales coast in the 1950's.
The study of molluscs has continued from Hoyle's time to the present with acquisitions including marine material attributed to L.W. Dillwyn (1778-1855), G.W. Chaster (1863-1910) and R.H.F.Rippon (1816-1917). The molluscan collections were given truly international status by the collections of J.C. Melvill (1845-1929) and R. le B. Tomlin (1864-1954). The Melvill-Tomlin collection comprises over 1,000,000 specimens, including around 5,000 type and figured shells.
Extensive collections of marine invertebrates have been made by in the last 35-40 years by Museum staff, with a taxonomic focus on polychaete worms and bivalve molluscs. Much of this material has been collected as part of the our investigations of seabed life in the Bristol Channel and Irish Sea, as well as through participation in international expeditions and workshops in the wider North Atlantic, the Mediterranean, Indian Ocean, and South China Sea.