Staff: Harriet Wood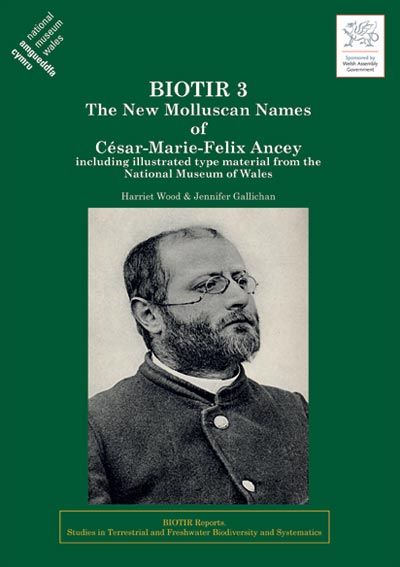 César-Marie-Felix Ancey (1860-1906) was an enthusiastic land and freshwater shell collector with a wide geographical interest. He lived in Algeria for most of his adult life and mainly focused his studies on snails from the Hawaiian Islands, Central Asia and South America, and to a lesser degree from Europe, Africa and North America. When Ancey died his collection was sold and became fragmented. A part of it was bought by J. R. le B. Tomlin who bequeathed his own collection to ourselves in 1955.
In the process of curating our part of the Ancey material it became necessary to review Ancey's publications and to ascertain the status of the material in our collections. This work evolved into a wider ranging investigation of the whereabouts of potential type material and the aim of this publication is threefold. To provide the reader with:
a complete list of Ancey's 756 new molluscan names;
his complete molluscan bibliography containing 176 references, and
direction on where his type material resides, with particular focus on the 155 lots held by ourselves, which have been figured.