Staff: Victoria Purewal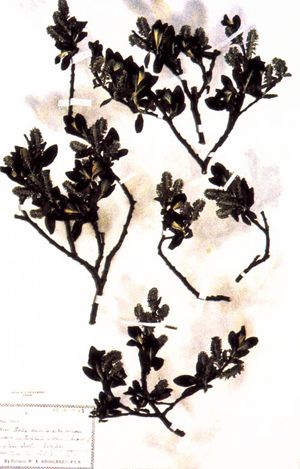 The National Museum of Wales Herbarium holds approximately 600,000 botanical specimens with material dating back as far as the mid 1600s. The survival of these collections is largely due to the presence of biocides applied to the collections well before they reached the museum. The collections do not always appear to have been treated yet it was common practice to apply aqueous applications comprising of mercury, lead and arsenic. Initial research was undertaken to analyse a sample of the type material within the herbarium. Only the herbarium mount sheet was analysed for metal ions and organics. Organic analysis revealed that significant concentrations of naphthalene were present on the sheets and within the herbarium environment. Naphthalene(mothballs) is now a suspected carcinogen and has several serious health problems associated with its presence within the work environment. Metal analysis identified the presence of arsenic, lead and mercury.
Arsenic is a known carcinogen; lead is controlled by The Control of Lead at Work Regulations 2002 due to its high human toxicity and its persistence within the environment and mercury is also highly toxic and very stable. This work has concentrated on devising a method of identifying whether a historic application has been made; determining an approximate concentration and then further limiting the problems of exposure through reducing contamination on the collections. This work has so far culminated in four major publications and several popular journals, presentations in the UK and abroad and is in the initial stages of collaboration with a major European project. The method devised for the identification of applications is very quick and simple and has been applied at the Natural History Museum, the Royal Cornwall Museum in Truro and the Royal Botanic Gardens, Kew.