Staff: J.M. Horák [with Dr Sarah Sherlock, Open University and Dr Jane Evans, NERC Isotope Geology Laboratories].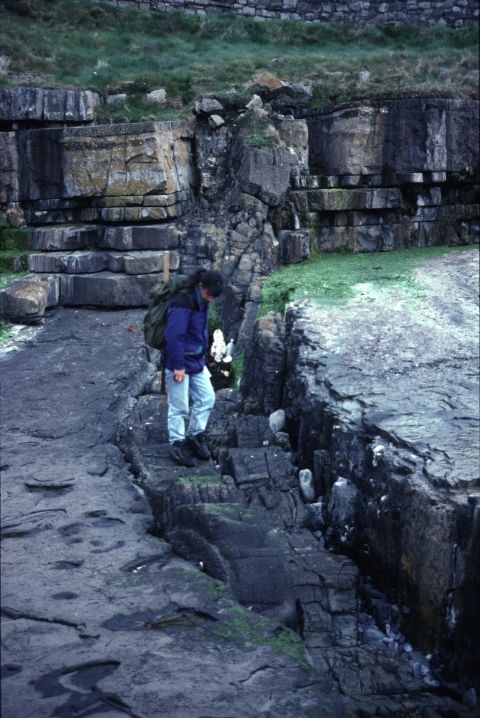 The uppermost unit of the Monian Supergroup is a chaotic mélange, which contains spectacular clasts, many of which are hundreds of metres across. This was clearly formed by a major event. Although previously considered to be Neoproterozoic (600-540 million years ago) in age, confirmation that the underlying units were deposited during the Cambrian (around 520-500 million years ago) lays open the possibility that the melange formed in the early Palaeozoic, possibly during the equivalent of the Penobscotian tectonic event, identified in eastern North America.
A variety of isotopic techniques is being used to provenance and date the clasts within the melange as a means of constraining the age of its deposition. To date, a Rb-Sr isotopic study of huge limestone blocks in the upper unit of the Monian Supergroup (Gwna Group) has been completed. Fault rocks within the Berw Fault Zone, a major fault zone within SE Anglesey, are also being dated. The fault zone rocks are undated, although it has been suggested that movement occurred around 540 million years ago. Ar-Ar radiometric dating of granitic mylonites fault rocks should establish the age of the main fault activity.