Staff: T.R. Bailey [co-supervision of Marcus Badger a PhD student at Cardiff University with Dr Caroline Lear, Prof. Paul Pearson and Dr Richard Pancost (University of Bristol)]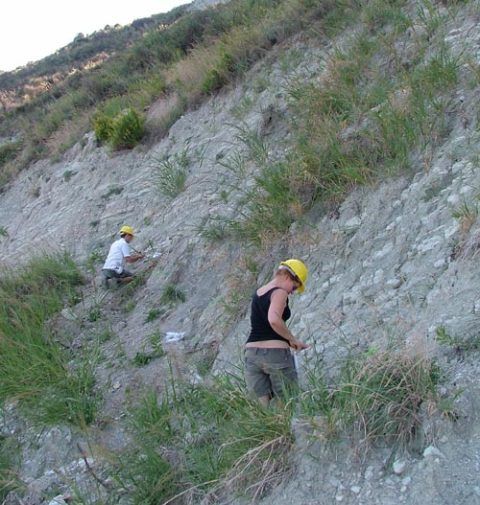 Climate records show that between 15 and 12 million years ago the Antarctic ice sheet underwent a period of overall expansion, but grew in 'fits and starts' through short cycles of growth and decay. Ancient ocean sediments recording this time interval have been collected from cliffs in Italy and Malta. Using foraminifera and organic matter separated from these samples, geochemical proxies will be used to construct records of past atmospheric CO2, ocean temperature, and global ice volume. It's an interesting time period because Antarctica was warmer than today.
A major aim of the work is to find out if the cycles of ice-sheet growth and decay were linked to cyclic variations in atmospheric CO2 concentration. In the sections chosen, a short amount of time is represented by a large thickness of sediment. It should therefore be possible to look at the relative timing (leads and lags) of changes in ice volume, temperature, and atmospheric CO2 concentration.