Staff: T. R. Bailey [in collaboration with Cardiff University]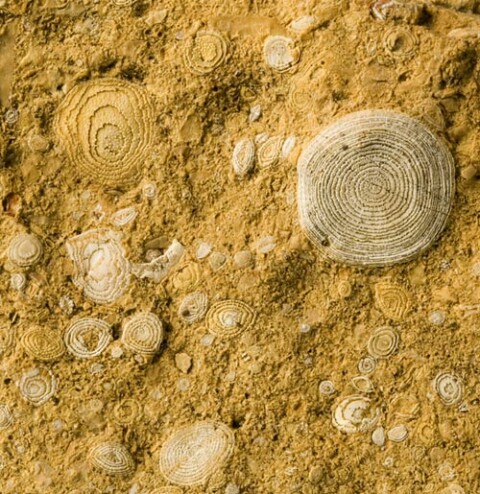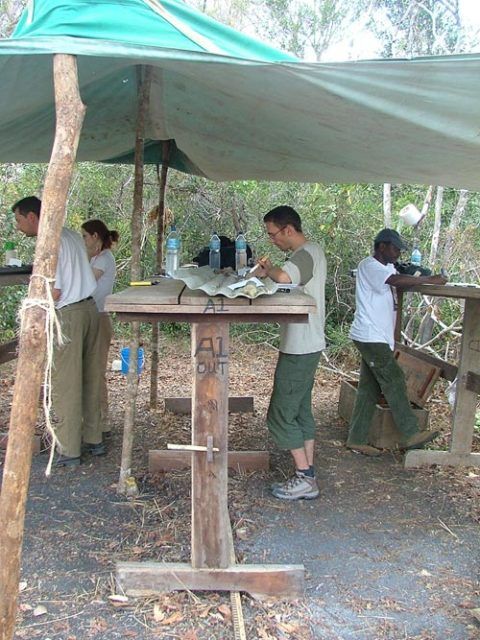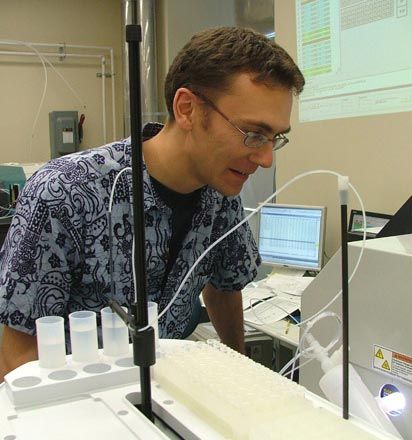 This project aims to examine the chemistry of shells which belonged to pin-head sized animals called forams. They lived in the warm greenhouse climate of the Middle Eocene Epoch, ~ 41 million years ago, but similar kinds live in today's oceans. This interval of the geologic past is interesting as it is thought that at this time the atmospheric concentration of the greenhouse gas CO2 was very high (as much as 3 to 5 times pre-industrial levels). Despite this general warm climate setting, results from previous studies suggest that Earth experienced a short lived glaciation ~ 41 million years ago. Study of this event should add to our understanding of how greenhouse climates, such as that predicted in our future, can respond to change.
The chemistry of foram shells can tell us how ocean temperatures changed through time. Forams take various elements from the ocean into their shells, and take in more magnesium at warmer temperatures. Dead forams fall to the sea floor and build up within layers of mud over millions of years. The foram shells are like time capsules, with their chemical information locked inside. Measuring the magnesium content of forams going down through the mud layers gives us a record of how ocean temperature changed through time: the higher the levels of magnesium, the warmer was the temperature. Pilot data will be obtained from excellently preserved forams found in material from the Tanzanian Drilling Project, to test the feasibility of producing climate records across the whole interval of the short-lived glaciation. Unlike previous studies, two types of geochemical data (oxygen isotope and magnesium content of the shells) will be used to give information on both the ocean temperature and the global ice volume, to give the first estimate of the size of the glaciation.