Staff: Ceri Thompson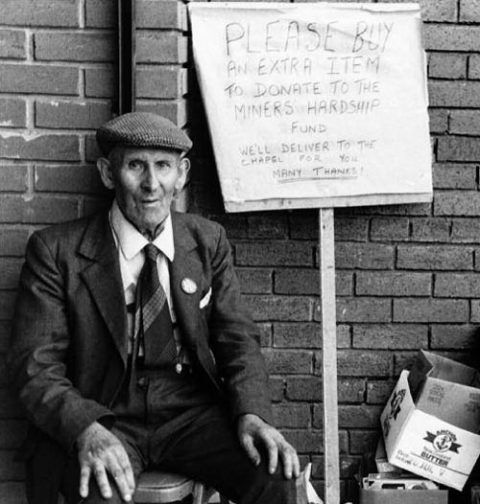 March 2009 will see the 25th anniversary of the 1984-85 Miners' Strike. To commemorate this event, Big Pit is interviewing people who were involved. The interviews will form the basis of the next GLO/Coal magazine. This will be the fourth edition of GLO; previous issues have covered Bevin Boys (men who were conscripted into the coal mines, rather than into the armed services, during the Second World War), NC Bloody B (the sixtieth anniversary of the nationalisation of the coal industry) and All Poles (the experiences of former 'European displaced persons' who came to work in the Welsh coalfields). The publications are usually about 60 pages and are fully illustrated by historic and modern images, mostly donated or loaned by the interviewees themselves.
Usually the interviewees are directly linked to the Welsh coal industry, but 25 years ago will cover a wider range of people including policemen, newspaper reporters and left wing celebrities, as well as pickets, Women's Support Group activists and non-striking National Coal Board personnel. The material gathered will be documented and stored within the Department of Industry's collections, with the recordings also stored at St Fagans.