Staff: Cadi Iolen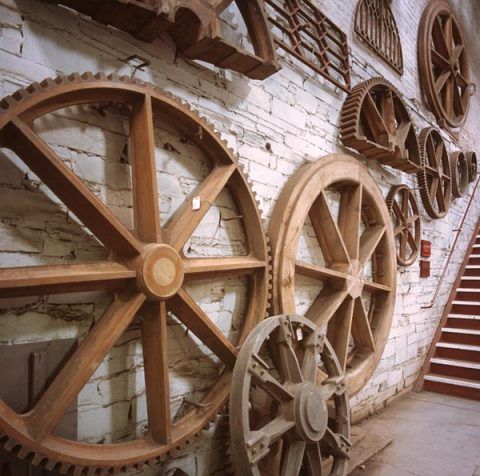 In 2004 Amgueddfa Cymru received a grant of £3.5 million from the Welsh Assembly Government to improve the storage conditions of its collections. The first portion of this grant was spent at the National Slate Museum with a new store being created to house the museum's collection of wooden foundry patterns.
These wooden patterns were used in the Dinorwig Quarry's foundry. The foundry produced metal components for all sorts of machines and equipment used at the quarry. The first step in producing the various components was to carve wooden patterns. These would then be placed on the foundry floor and packed with special foundry sand. The wooden patterns would then be removed from the floor, leaving their shape in the sand. Molten iron would then be poured into the shape of the pattern, and the components were produced.
The collection comprises of over two thousand patterns. The Pattern Lofts will subsequently be re-interpreted using new information. New interpretative panels will be produced, and possibly the use of multi-media forms of interpretation such as podcasts will be investigated.