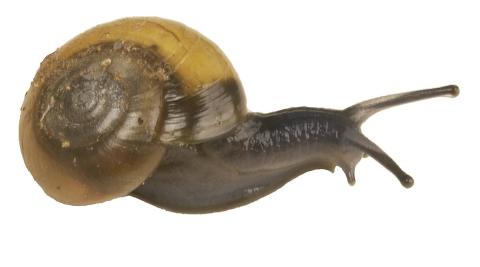 Glass snails can be found in most gardens. Its shell is smaller than a five pence peice. Its very thin & shiny. Sometimes the shell is so thin, you can see through it - like glass!
Latin name: Oxychilus species.
Look carefully at the shape of the shell to identify your snail correctly: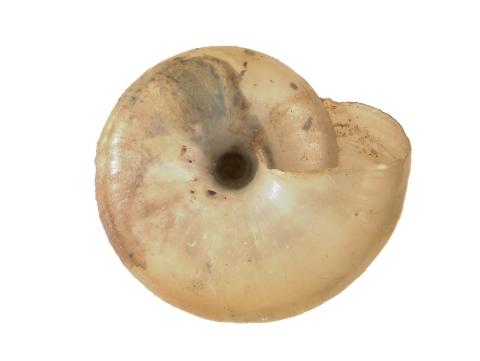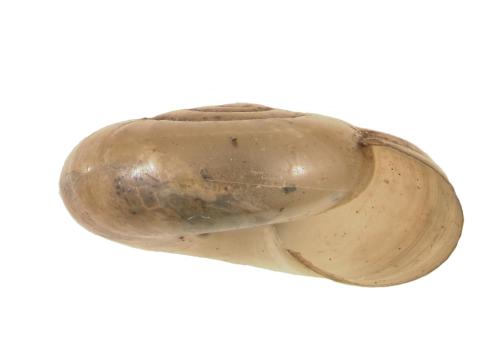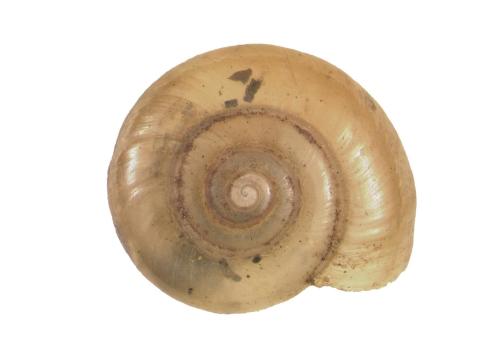 Top view: round with spiral from the centre.
Side view: flat at top.
Bottom view: round with a 'belly-button' like hole.