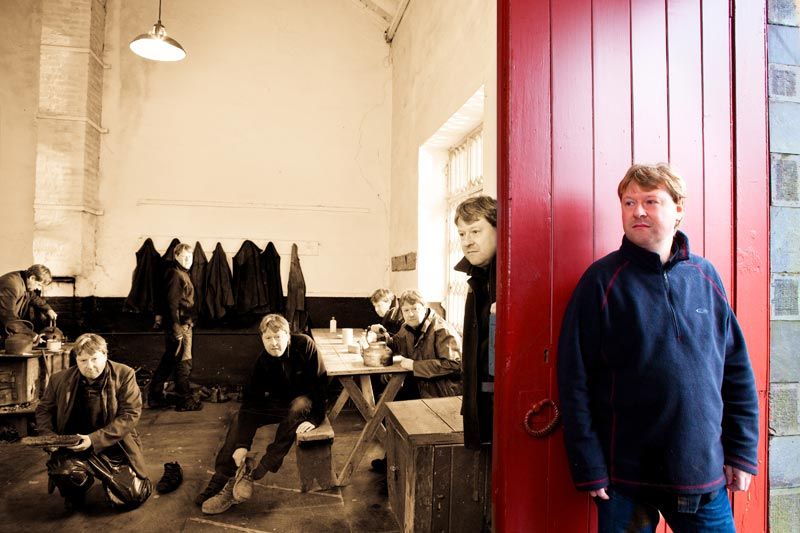 Surrounded by clothes in his wardrobe studio, Pulco is the current recording project of ex-Derrero singer/guitarist Ash Cooke. In 2002, the band split and Ash decided to concentrate on helping raise his newly born son in the wilds of North Wales. Although he decided (at least temporarily) to leave behind the indie-rock lifestyle, his irrepressible songwriting talent has never waned.
Since leaving Derrero, Ash has released 4 albums and an EP of unassuming music. The albums Wengen & Undersea Adventure feature an array of imaginative arrangements and unusual instruments whilst his most recent album Sorepaw is a stripped-down, much more folky album – intimate and intense.
Pulco music is almost exclusively lo-fi – home-recorded on an old Tascam Portastudio and has been described as left-field folk which transports the listener to a sometimes strange but wonderful world through imaginative lyrics, colourful instrumentation and rich vocal harmonies. In addition to his deft guitar work, Pulco songs feature cheap keyboards, toy instruments and just about anything else that Ash can lay his hands on that add something interesting into the mix.