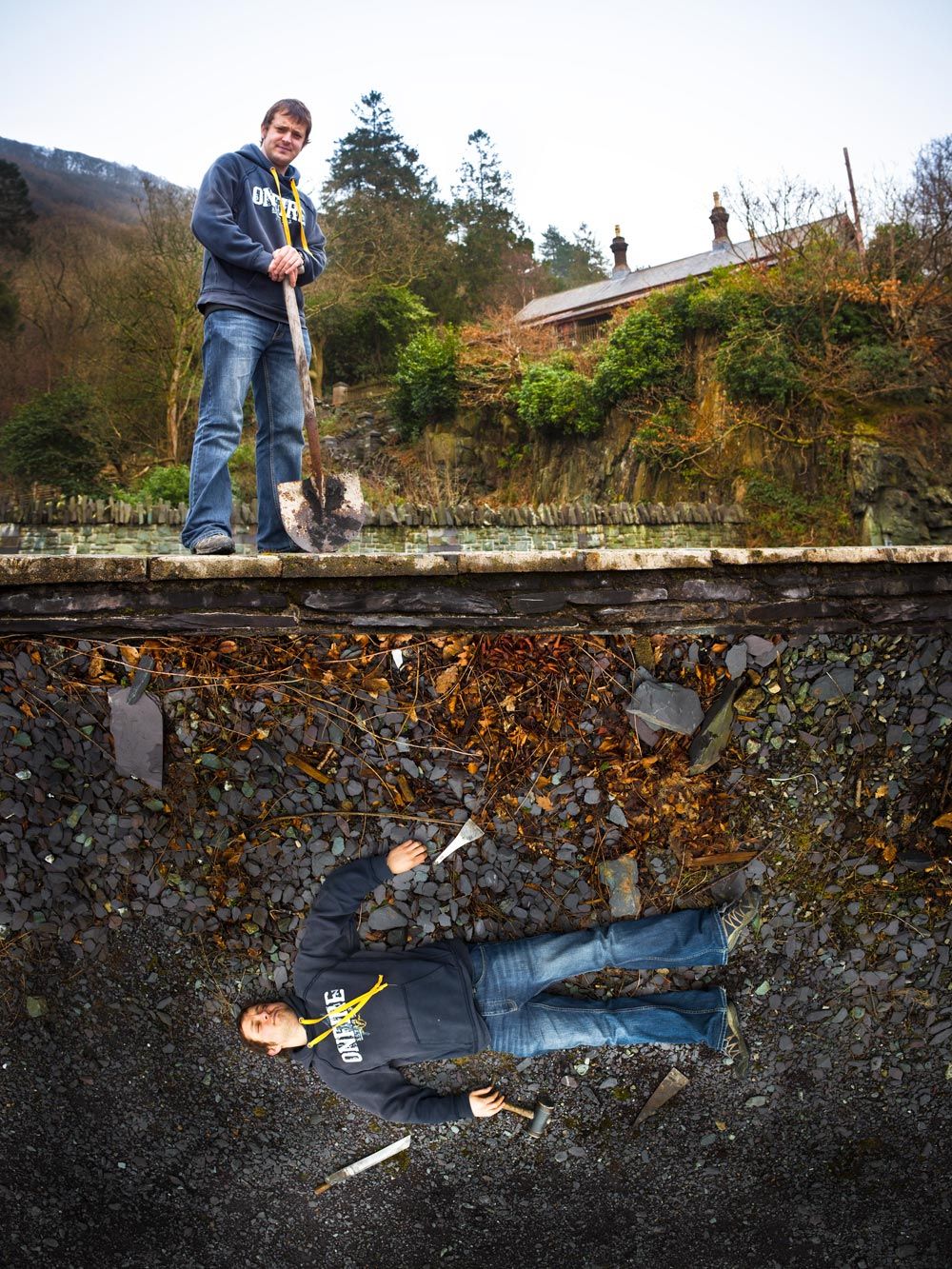 Dan Amor has been writing and recording songs in English and Welsh for ten years. He releases material on his own label, Recordiau Cae Gwyn Records. His music has been played on various radio stations, including BBC Radio Cymru, Radio 1, Radio Wales, and Radio Merseyside. He gigs the length and breadth of Wales regularly.
His song, Trysor Glas, is recorded as part of a BBC Cymru C2 Huw Stephens Session.
Dan Amor:
"Trysor Glas translates as the blue treasure of the slate and reflects on the closure of Dinorwic Quarry in 1969.
I wanted to write a song which mourned the closure of 1969, but at the same time cherished the history and character of the Quarry and its workers - so the song mourns and celebrates in equal measure.
The difficult processes involved in quarrying and processing the slate are alluded to during the first verse whilst the second verse celebrates the unique working community which flourished within the quarry itself. The chorus reflects how it may have felt to workers and townsfolk during the week of closure."