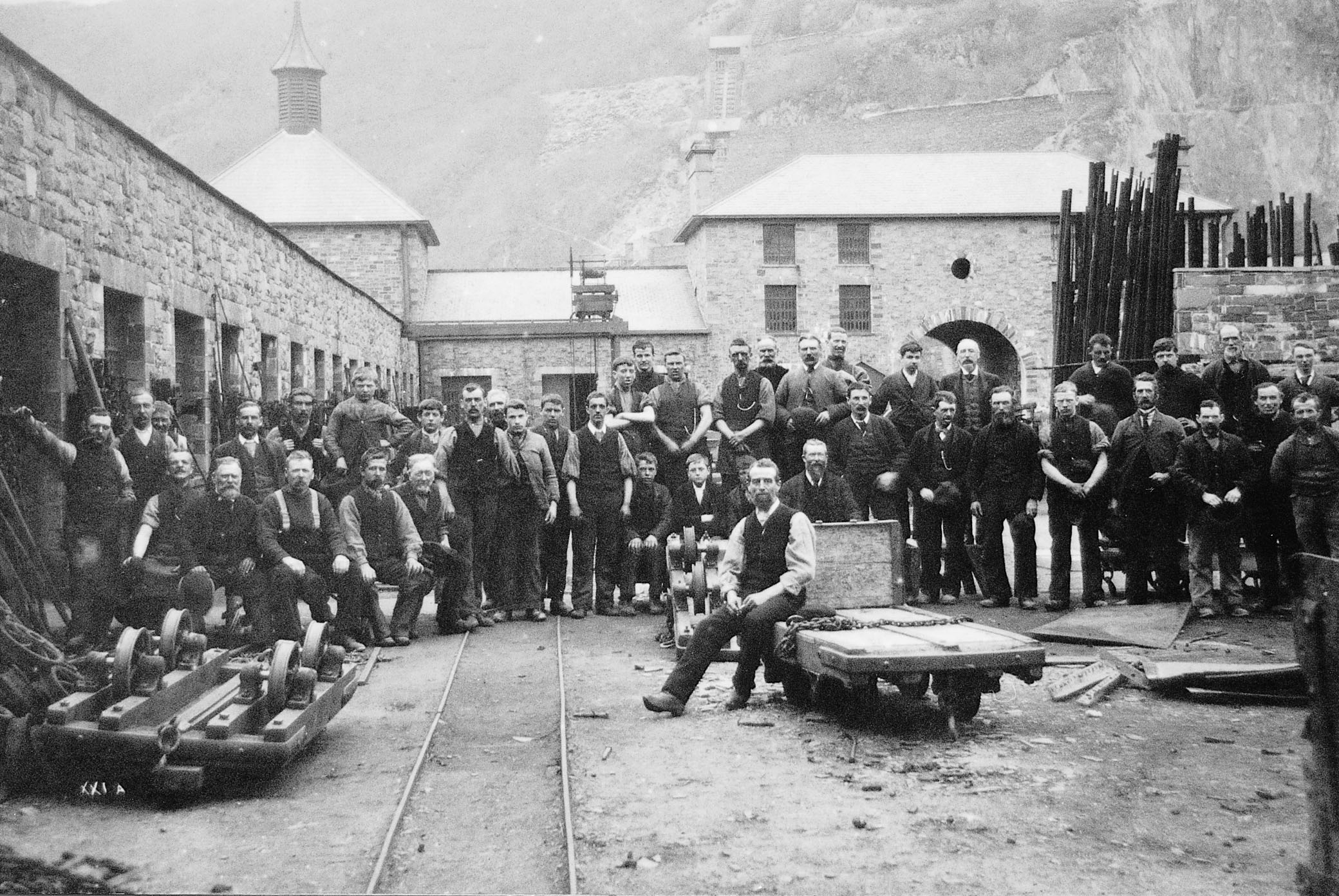 Dan Amor's track, 'Trysor Glas', is a reflective piece inspired by the ending of the slate industry in response to the National Slate Museum at Llanberis.
People have been quarrying slate in north Wales for over 1,800 years. Slates were used to build parts of the Roman fort in Segontium in Caernarfon, and in Edward I's castle at Conwy.
The slate industry took off with the dawn of the Industrial Revolution in the 18th century. Small villages, like Manchester, exploded into large towns and then cities, with the coming of mills and factories. There was an enormous demand for slates to roof the long terraces of houses built as homes for the workers – as well as the foundries and factories themselves.
In 1787 the 'Great New Quarry' of Dinorwig opened and by the 1870s employed over 3,000 men.
By then, Slate quarrying was one of Wales's most important industries, producing over four-fifths of all British slates in this period. In 1882 Caernarfonshire county's quarries produced over 280,000 tons of finished roofing slates, and in 1898 the slate trade in Wales as a whole peaked with 17,000 men producing 485,000 tons of slate.
The Penrhyn Strike of the early 1900s greatly affected the whole of the north Wales slate market. Compared with the situation before the Strike, for three whole years the huge Dinorwig quarry supplied the world with very few slates. Many companies who had been keen buyers of Welsh slates turned to other suppliers, and never returned. The Second World War further affected the slate industry as the demand for building slates fell considerably, and many of the quarrymen enlisted in the army.
Although there was a spurt of post-war building activity, the north Wales slate industry never really returned to the level of productivity it had enjoyed at the turn of the century. During the 1950s it became obvious that the quarry was more or less worked out, and although there were attempts to find good rock and to diversify, Dinorwig Quarry closed without warning in August 1969.