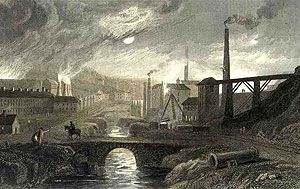 The last type of information you need for your report is about how the town of Blaenavon grew as a result of the building of the Iron Works and all the local mines around it. What sort of place was it? What kinds of facilities did it have? How large was it? How quickly did it grow?
Have a look at the key dates for Blaenavon to see when important events took place.
By now, you should be getting a pretty good idea of what life might have been like for the people of Blaenavon.
Gather some more evidence from the activities and use your imagination and background knowledge to try to put together a picture of what kind of place you think Blaenavon had become by 1842.
Remember, by clicking the website, book list or resource bank links you can find out more about school life in the 19th century.