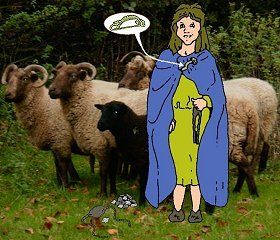 Eiry is looking after the sheep. It is lambing time - a dangerous time. Click on the pictures for more information.
Slingshot
The sheep need to be defended against dangerous animals who live in the forest.

Brooch and cloak
In springtime the wind is cold. Eiry must keep warm.
Click here to follow Eiry further...