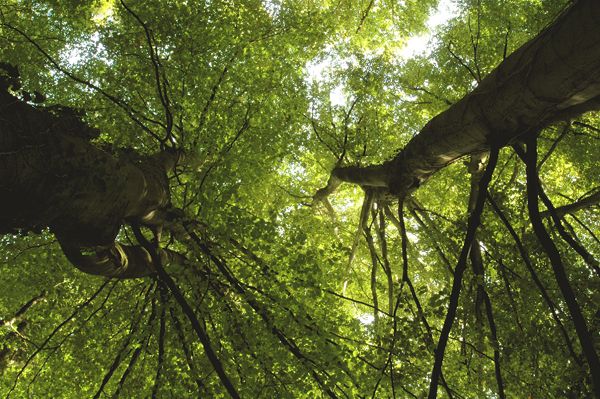 Woodlands have long been used as a source of inspiration.
Our early Celtic ancestors used them for fuel, food, tools and building materials. It dominated their existence, not only in practical ways but also as inspiration for their culture and folklore.
Whilst we have lost many of our woodlands today, they remain important as a practical resource, a place for creativity and a home for wildlife.
The woodlands at St Fagans National Museum of History were planted at the start of the 20th century by the Earl of Plymouth, owner of St Fagan's castle and grounds. They were originally planted as a sanctuary for wild birds, and somewhere for the Earl's family to enjoy the outdoors. They now support a diverse range of wildlife from over-wintering great crested newts, to lesser horseshoe bats.
The woods are also home to numerous bird species, including tawny owls which nest in the trees. These silent night-hunters lend an air of mystery and intrigue to any woodland.
Gareth has spent the last few years raising awareness of the woodlands at St Fagans. You can visit our woodlands and follow the path to the Celtic Village to discover more about its wildlife and history. Visit www.museumwales.ac.uk/woodlands for more info.