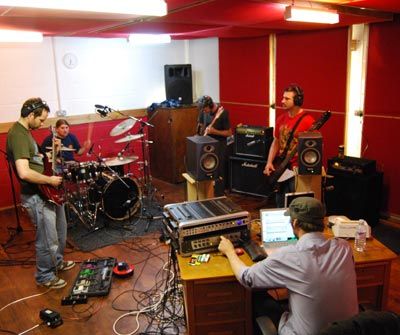 A Cardiff based band, playing under a few different guises, The Devils Hand have been influenced by forty years of metal from Scandinavia through Birmingham to the Americas.
Billed with bands like Orange Goblin, Circle and Noxagt, they play songs about the darker side of history, battles and witchery.
The song they have written for Amgueddfa Cymru – National Museum Wales is inspired by the graves of Welsh inhabitants left by the Vikings, before the revolution led by Hywel Dda.
They were the only peoples of what is now the UK who resisted the Viking invasion.