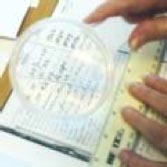 The City & County of Swansea Library Service maintains a major local history collection at the Central Library, in the Civic Centre. It contains source material for local history and genealogical research, relating not only to Swansea but also to the rest of Wales, and includes:
Printed Works
The Welsh and Swansea Collections comprise over 120,000 books, pamphlets and volumes of periodicals, both antiquarian and modern, including the journals or transactions of numerous historical and archaeological societies. It also includes extensive runs of trade directories, electoral registers, telephone directories, guide books etc.
Newspapers and periodicals
The Library holds extensive runs of local and Welsh newspapers on microfilm, including The Cambrian, which was the first to be published in Wales and dates back to 1804.
The Cambrian Index
The computerised index to The Cambrian (www.swansea.gov.uk/cambrian) has been developed by Swansea Library Service and is an important resource for those researching the history of south Wales. It is an ongoing project, constantly growing.
Maps and plans
These cover the period c. 1835 (tithe map and apportionment copies) to date.
Internet access
The Internet contains much information of interest to researchers in Welsh, local and family history. Email and internet facilities are freely available at Central Library and at all other libraries across the City & County of Swansea, in time slots of 2 hours per day. This includes free access to Ancestry.com, one of the premier family history research websites.
Census Returns
The Library holds microfilmed copies of Census returns for the years 1841,1851,1861,1871, 1881, 1891 and 1901, for all of the City & County of Swansea area. Access to online census information via the Ancestry.com website (up to and including 1901) is provided free of charge.
Ask Library Line Service
This is a free service provided by experienced information librarians who will answer factual questions, help to find relevant information and resources or refer to other agencies when appropriate.
Opening times
Tuesday to Friday: 8.30am-8pm
Saturday & Sunday: 10am-4pm
Closed on Monday
Contact
Telephone: (01792) 636464
Email: libraryline@swansea.gov.uk
Website
Address
Civic Centre, Oystermouth Road, Swansea, SA1 3SN