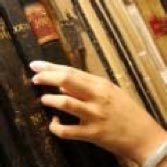 The Richard Burton Archives is the home of Swansea University's archive collections. The archives are situated in the library and information centre on the Singleton Campus of Swansea University.
The key strengths of the archives are:
Local archives: including business archives of the metal and engineering industries in Swansea and the surrounding area and Mumbles Railway, Methodist records for Swansea and Gower circuit and parish records of St David's Priory.
South Wales Coalfield Collection: records of the NUM (South Wales Area) and its branches or lodges, Miners' Institutes and photographs and personal collections from individuals throughout the South Wales Coalfield.
Literary collections: particularly records of Welsh writers in English.
University records: records of the University from its establishment in 1920 onwards.
The archives are open to all and staff are always willing to answer queries and give advice, simply make an appointment if you wish to use the archives.
Opening times
Monday to Friday: 9.15am-1pm and 2-4.45pm
Tuesday evening during term time by prior arrangement
Contact
Telephone: (01792) 295021
Email: archives@swansea.ac.uk
Website
www.swansea.ac.uk/iss/archive-and-research-collections/richard-burton-archives/
Address
Swansea University, Singleton Park, Swansea, SA2 8PP