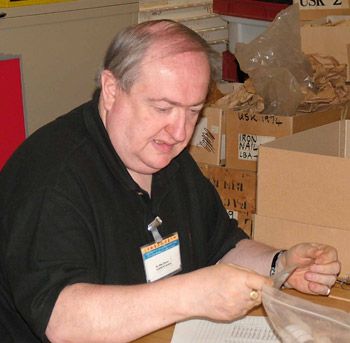 Name:
Dr Mike Thomas
What is your role?
I work with the curatorial department, learning department and I also give evening talks from time to time.
Which Museum do you volunteer at?
National Roman Legion Museum
How long have you been volunteering with the Museum?
12 years
What do you like about volunteering with the Museum?
Meeting people and forming friendships with the staff. I get a lot of satisfaction from helping others and being able to work with 2000 year old artefacts.
What made you first think about volunteering with the Museum?
I have an interest in the Romans and Roman history. When I retired I wanted to keep an active interest in Education.
What would you say to recommend volunteering to others?
The Museum has a great atmosphere and it's great to share what we have with the community.