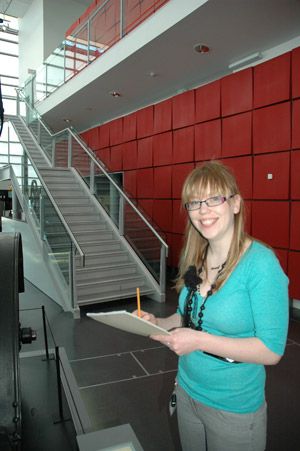 Name:
Nancy Hardy
What is your role?
Education Assistant. I help the Education Officer to set up activities such as gallery trails for visiting school children and family groups
Which Museum do you volunteer at?
National Waterfront Museum
How long have you been volunteering with the Museum?
Once a week since March 09.
What do you like about volunteering with the Museum?
I find the work here challenging and interesting and I enjoy relating the exhibitions to visiting children.
What made you first think about volunteering with the Museum?
I am looking to begin a career in educating outside the classroom and am trying to expand my experience by volunteering in the education department.
What would you say to recommend volunteering to others?
Everyone here has been very friendly and helpful. They have developed my task to be very relevant to what I want to do and it will look great on my CV.