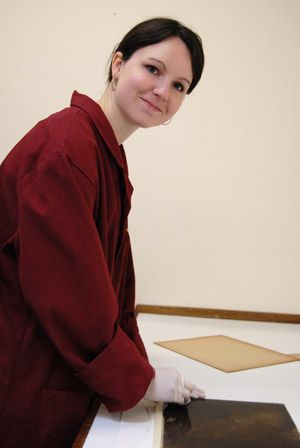 Name:
Elizabeth Mitchell
What is your role?
Photographic Archive Assistant
Which Museum do you volunteer at?
National Museum Cardiff.
How long have you been volunteering with the Museum?
One month.
What do you like about volunteering with the Museum?
I enjoy learning something new and learning about the museum itself and the people who work there.
What made you first think about volunteering with the Museum?
I'm interested in archaeology and conservation and wanted to get some experience working with a museum.
What would you say to recommend volunteering to others?
It's a great opportunity to be involved in history and culture and to learn new skills. People at the museum are very friendly, helpful and easy to work with, making this a valuable and enjoyable volunteering experience.