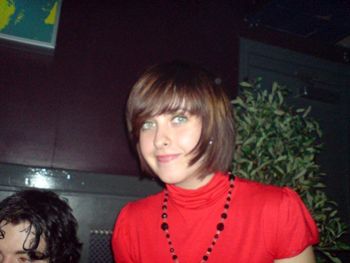 Name
Katie Driscoll
What was / is your role?
Photographic Archiving Volunteer
Which Museum did / do you volunteer at?
National Museum of Wales Cardiff
How long have you been volunteering with the Museum?
3-4 months
What do you like about volunteering with the Museum?
I really enjoyed gaining first hand experience of what daily life of a museum employee entails and learned a lot of new skills and useful techniques. I benefited from getting to know the staff and spending time with other volunteers, who often shared the same goals as me. The staff were more than happy to take time out of their busy day to show me new artefacts and explain curatorial responsibilities and techniques which I highly appreciated as I am hoping to undertake a masters degree in care of collections.
What difference has this volunteering role made to you?
This role has been highly beneficial to me as I have recently started a new job that without my newly acquired skills and experience I would never have been eligible for. I have been reassured by my experience that I am heading in the right direction and that a career in heritage is for me, it has also given me a foot in the door.
What made you first think about volunteering with the Museum?
I have always been passionate about history and since finishing my degree I had been looking for ways to build up my contacts and experience within the heritage sector. National Museum Cardiff seemed perfect for me as I lived close and already was a frequent visitor. I emailed many heritage sites and museums around South Wales and was delighted when the museum confirmed they were running a volunteer programme.
What would you say to recommend volunteering to others?
I would highly recommend volunteering at the museum, there are countless skills to be learned and good contacts to be made. One of the main advantages of signing up to the volunteer list is that a vast range of opportunities arise, from giving guided tours of the art gallery to helping catalogue the coin and medal collection. Even if a career in heritage is not what you're looking for it is still an interesting environment to volunteer in and looks excellent on your CV. I would recommend it to anyone.