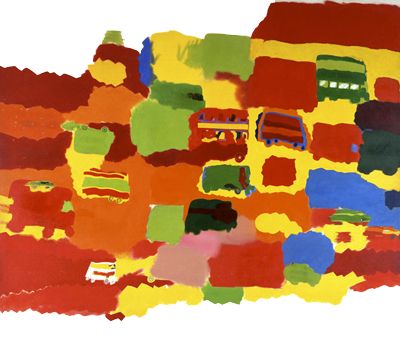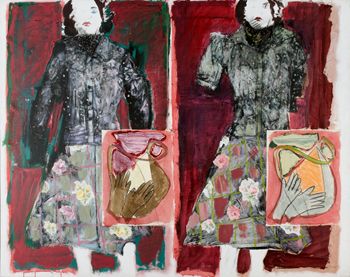 The emergence of Pop art in the 1950s and 60s saw artists representing modern domestic life in new ways.
Pop art challenged the traditional barriers between 'high' and 'low' culture.
It took inspiration from popular forms of culture such as comics, television and film, pop music and advertising.
Everyday life was now both subject and material for the artist.
Many artists in Britain looked towards the growing confidence and influence of American popular culture.
Hollywood stars and mass produced consumer goods became objects of desire for a country emerging from post-war austerity.
In Wales a number of artists used the style of Pop to represent their immediate surroundings.
At a time when the industrial economy of south Wales was in decline, there is a real poignancy to Pop being used to represent subjects such as a Valleys terrace house.