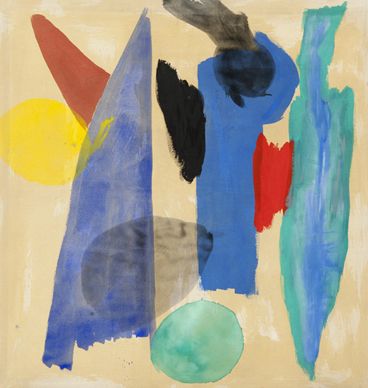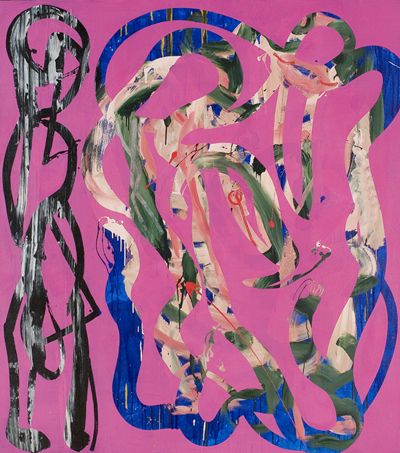 In the years after the Second World War a new type of abstract painting emerged that stressed the importance of the action or gesture of the artist.
In 1952 the critic Harold Rosenberg summarised this movement when he stated:
'At a certain moment the canvas began to appear to one American painter after another as an arena in which to act… what was to go on the canvas was not a picture but an event.'
Paint was poured, dripped, stained and even thrown at the canvas to create the final composition.
The painting acted as a record of an action as well as a statement of the expressive power of the individual.
As this display shows the scale and confidence of American Abstract Expressionism was a major influence on artists working in Britain.
The idea that a painting can be made by an action, event or process continues to be important to artists working today.