Click the plant names for more information. Click here for printable version.
Grasses
There are over 200 different species of grass in Britain, and they are the main cause of hay fever. Timothy grass (Phleum pratense) is only one example of the many grasses that cause hay fever. It is wind pollinated and flowers from June to July. It may grow up to 1 m tall and the leaves are greyish and short. At the top of the stem are dense, cylindrical whorls of flowers up to 10cm long.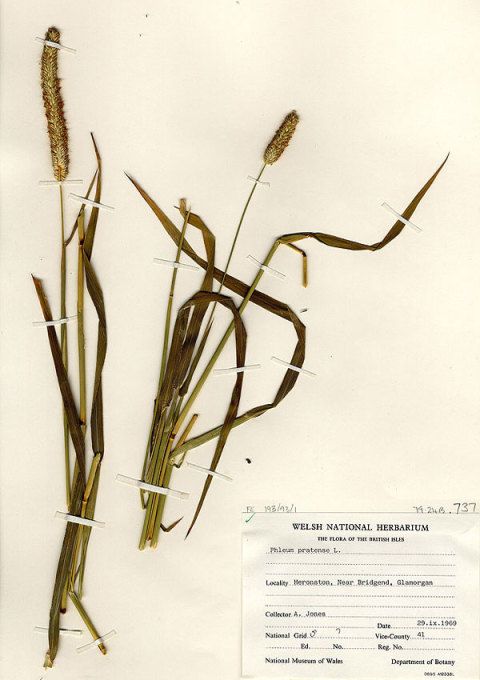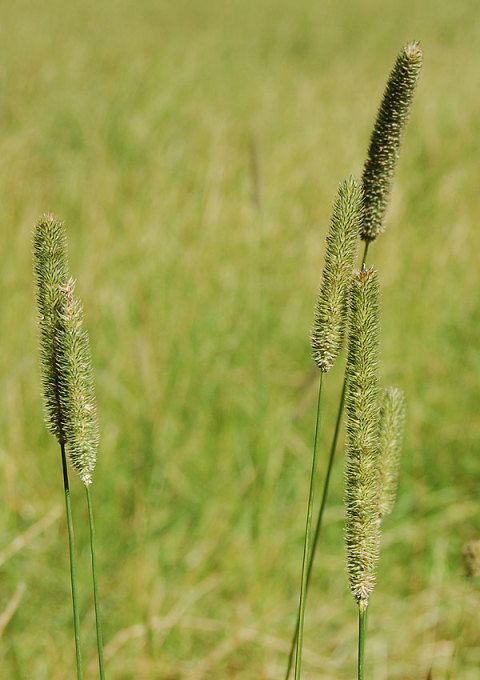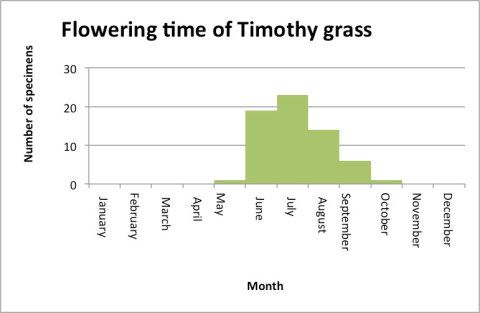 Birch (Betula species)
Birches affect people with hay fever early in the year between April and May. Birch pollen will affect those who are sensitive to tree pollen. Birches are small trees with a white silvery bark which peel away in strips. The triangular, light green leaves are 3-5cm long, and are toothed at the edges. The male flowers which produce the pollen are grouped in small (4-6cm) green and drooping catkins. The female flowers are grouped in small, upright and inconspicuous catkins and are wind pollinated.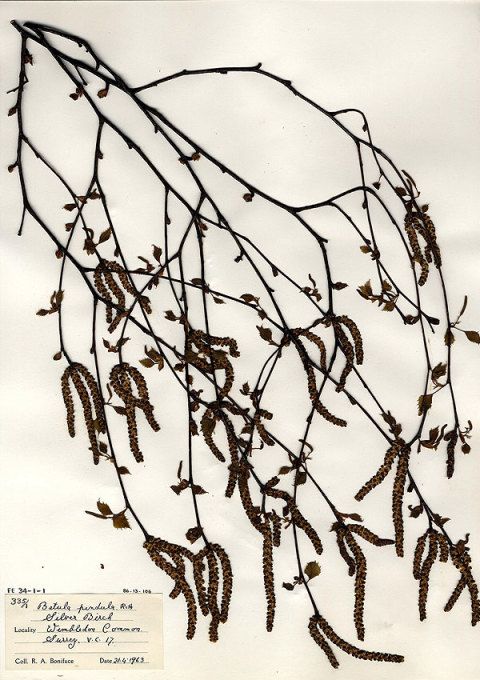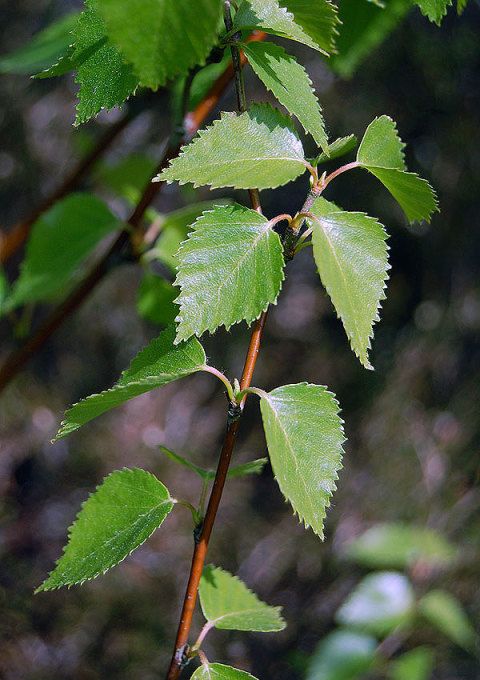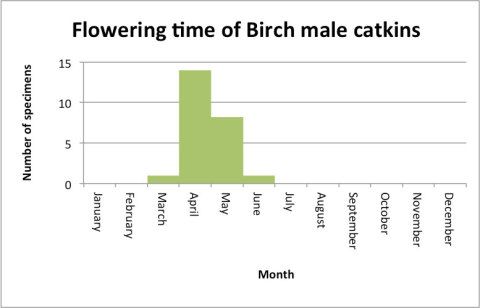 Nettles (Urtica dioica)
The flowering time of nettles is between July and September, and they are wind pollinated. They would affect some people, and are the main cause of late summer hay fever when its pollen is one of the commonest in the air. Nettles occur in large patches with creeping roots. The triangular leaves grow in opposite pairs and droop with small, stinging hairs. The flowers occur in clusters in the axils of the leaves.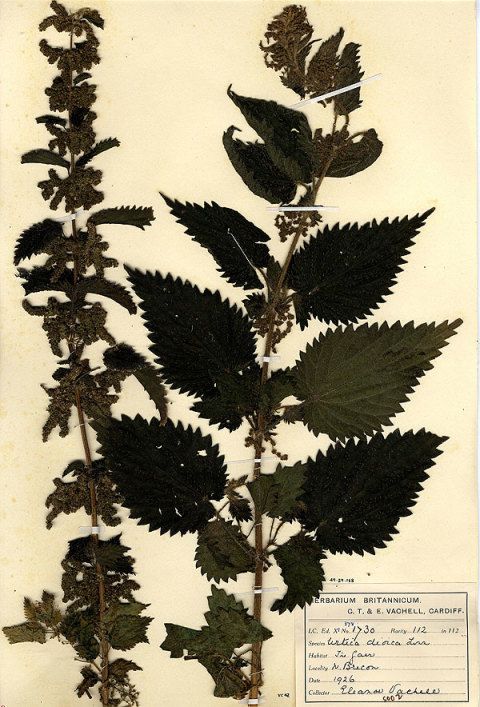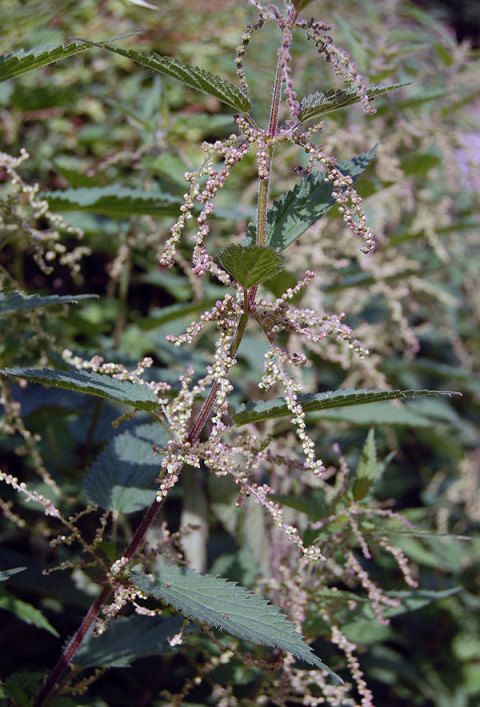 Ragweed (Ambrosia artemisiifolia)
Ragweed is the worst hay fever plant in the world and it affects a few people very badly people with hay fever from mid July to October. In Britain it mainly occurs in gardens, accidentally introduced with bird seed. Male Ragweed flowers occur on the main stem in groups, each bell-shaped bract holding 7-11 small male flowers. The female flowers occur in small groups in the axils of the bracts below.
Ragweed is an annual plant adapted to warm conditions which sets seed and then dies every year. Because of the damp and cool climate in Britain, Ragweed at the moment does not set ripe seed and has not got the potential to persist. Because of increased carbon dioxide concentrations in the air as a result from burning fossil fuels, the climate in Britain is predicted to increase and temperatures would rise, meaning that conditions would be more suited for Ragweed to grow. If Ragweed does become established in Britain it has the potential to make life a misery for hay fever sufferers.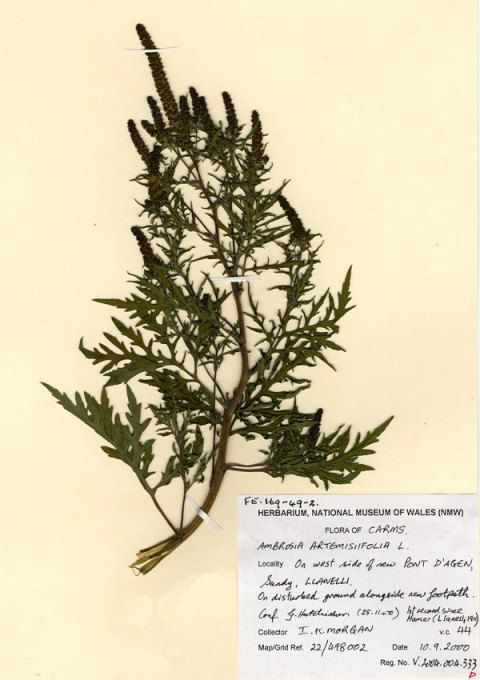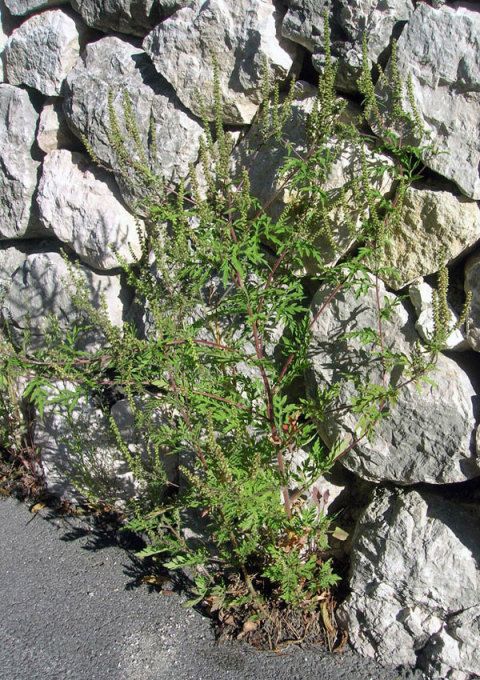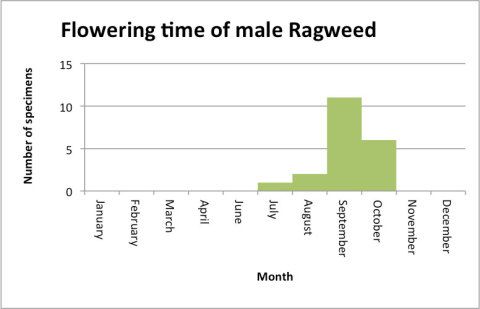 Mugwort (Artemisia vulgaris)
This is the third most common cause for hay fever in Scandinavia, but is not such a problem in Britain. Mugwort may affect people sensitised to mugworts and wormwoods abroad. The flowering time of mugwort is from July to September. The leaves are about 10cm long, lobed, and are green on top and below is silvery-white. They have clusters of flowers along the branches which are greenish-white with yellow anthers.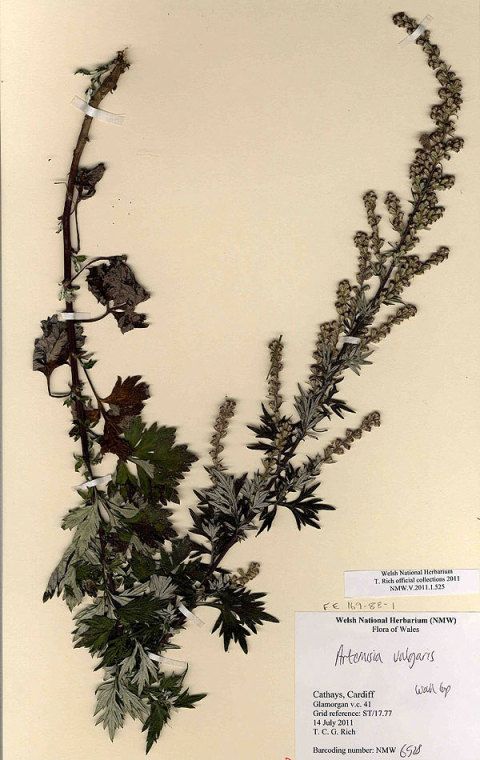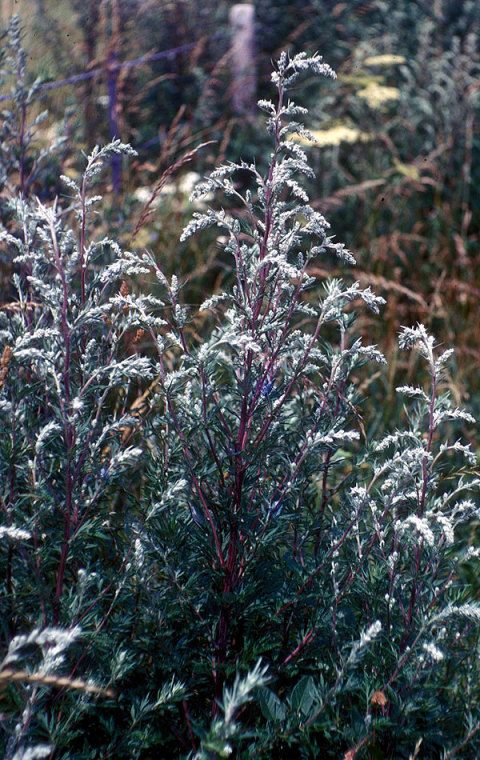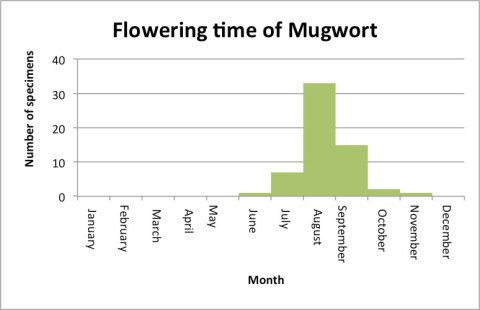 Other plants
The following species may also cause hay fever but are generally a minor problem in Britain:
Ash (Fraxinus excelsior)
Broad-leaved dock (Rumex crispus)
Fat Hen (Chenopodium album)
Goldenrod (Solidago canadensis)
Greater Plantain (Plantago major)
Hazel (Corylus avellana)
London Plan (Platanus X hispanica)
Meadow Grass (Poa pratensis)
Mulberry (Morus nigra)
Oak (Quercus species)
Pellitory-of-the-wall (Parietaria judaica)
Privet (Ligustrum ovalifolium)
Ribwort Plantain (Plantago lanceolata)
Rye Grass (Lolium perenne)
Sorrel (Rumex acetosa)
Sweet Corn (Zea Mays)
Wormwood (Artemisia absinthium)