Welcome to Gilfach Ddu, home of the National Slate Museum. These buildings once housed the workshops for the former Dinorwig Quarry.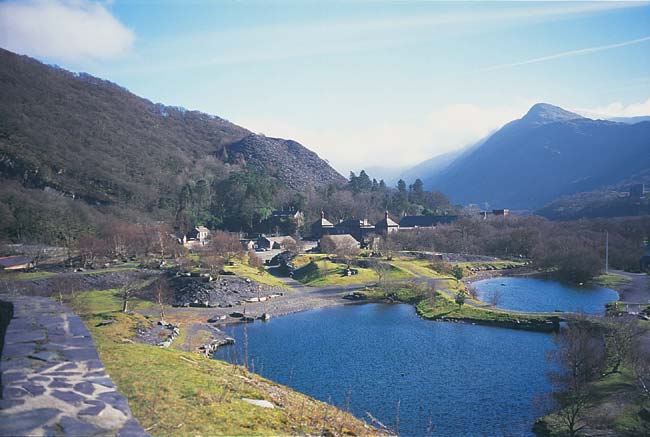 These workshops catered for all the repair and maintenance work demanded by a quarry which, at its height, employed over 3,000 men. The quarry galleries high above Gilfach Ddu echoed to the sound of the great explosions that freed the slate from the rock.. Below, the workshops would ring with the music of hammer and anvil, mallet and chisel. Between them they supported an industry which exported thousands of tons of slates from Wales to the four corners of the world.
Dinorwig Quarry closed in 1969. Today – rather than fashioning wagons and forging rails – the workshops tell a very special story: the story of the Welsh slate industry. Here you can travel into the past of an industry and a way of life which have chiselled themselves into the very being of this country. You'll hear a gripping story, encompassing such great events as industrial unrest on the one hand, and the small details of everyday life on the other. Strikes and suffering, craftsmanship and community: all the drama of real people's lives.