The Carmarthen Eisteddfod and Gorsedd 1819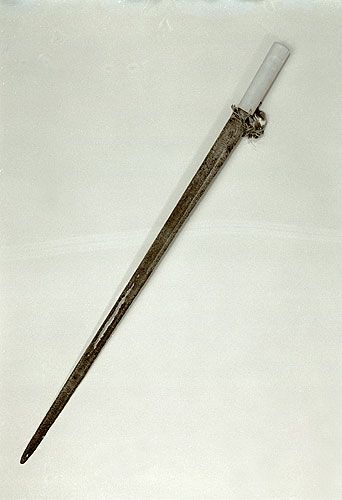 In 1789 the Gwyneddigion Society had sponsored an eisteddfod in Bala in order to raise the standard and status of eisteddfodau in Wales. From this support the movement for provincial eisteddfodau developed and in 1819 the Bishop of St David's, Thomas Burgess, was very keen to establish such a provincial eisteddfod in Carmarthen. It was held at the Ivy Bush Hotel. Gwallter Mechain (Walter Davies) won the prize for the best ode and Iolo Morganwg tied a blue armband around his arm as a sign that he belonged now to the Order of Bards in the Gorsedd.
The next morning, in the hotel grounds, a Gorsedd ceremony was held in a small circle of stones, produced from Iolo's pocket. By associating the Gorsedd with the eisteddfodic movement in this way Iolo succeeded in transforming its future. The National Eisteddfodau and Gorseddau of the late nineteenth century evolved from this simple beginning. As G. J. Williams commented, 'Iolo gave the Welsh nation a national institution'.