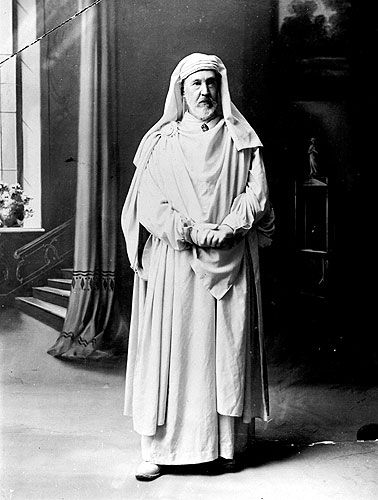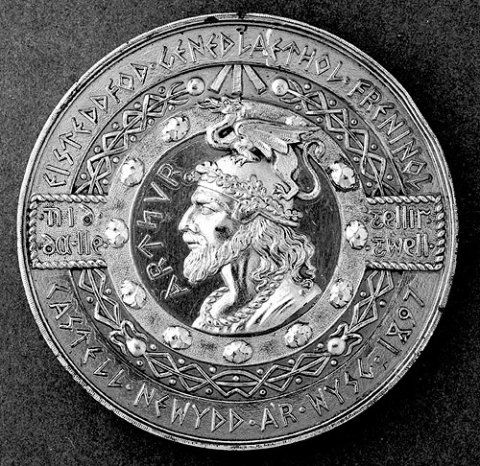 In view of attacks on the Gorsedd's origins, authenticity and merit the supporters of the institution realised, by the 1890s, that efforts should be made to re-organize and dignify Gorsedd ceremonies and to enrich its rites and regalia. This would help to silence its critics and to promote its image.
The Gorsedd found its champion in T. H. Thomas, Arlunydd Pen-y-garn (1839-1915) who was elected Herald Bard in 1895. His training as a professional artist made him the ideal person to reform the Gorsedd. He supported Hubert Herkomer's plans to re-style the Gorsedd's robes and the Archdruid's regalia based on Celtic patterns. Arlunydd Pen-y-garn designed the Gorsedd Banner and the Stone Circle and transformed the standard of Gorsedd pageantry.
Many of these changes have survived until today and the Gorsedd of the Bards' debt to Arlunydd Pen-y-garn's creativity and patriotic zeal is immense.