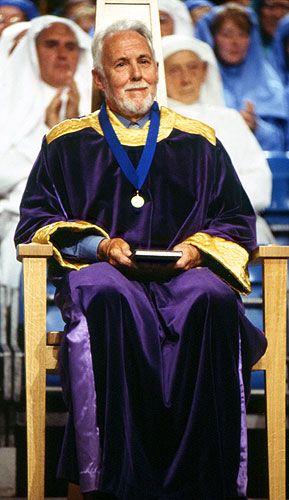 The ceremony to honour the winner of the Prose Medal takes place on the Wednesday afternoon and it is one of the main ceremonies of the Gorsedd of the Bards on the festival stage.
The Prose Medal was awarded for the first time in Machynlleth in 1937 and it was won by J.O.Williams, Bethesda for a volume of essays, entitled Tua'r Gorllewin ac Ysgrifau Eraill. In 1966 the competition was given a full standard ceremony to celebrate the competition.
Then, in Aberystwyth in 1992, it became one of the official Gorsedd of the Bards' ceremonies. The Medal is presented for a volume of prose, sometimes on a specific theme or in a specific medium such as a novel, diary or series of short stories.
Immediately after the ceremony the prize-winning volume is on sale on the Eisteddfod field.