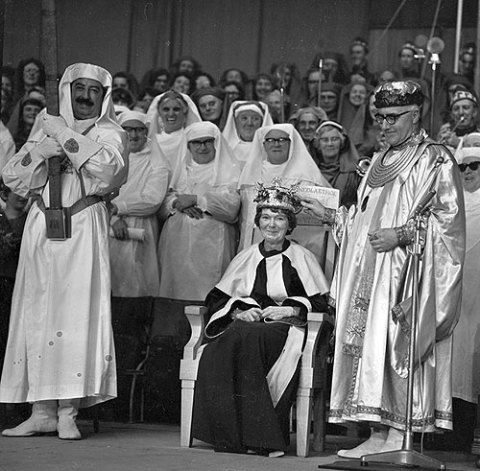 One of the three ceremonies enacted by the Gorsedd of the Bards on the Eisteddfod stage, when the winning poet is crowned for composing a pryddest or a sequence of poems not in full strict meter. It takes place on Monday afternoon.
In 1867 Archdruid Hwfa Môn announced from the Logan Stone that 'a new order is to be formed for the Pryddest (long poem in free meter), a crowned order'. By the turn of the century the pattern of awarding a chair and crown respectively had been established.
Eluned Phillips, crowned bard in 1967 and 1983, describes the experience of having to 'Keep the Secret' that she had won the main prize:
'I had to turn into an absolute recluse. I lost at least 12 pounds of flesh - I didn't want to lie so I had to hide from the light like a mole.'
And on the stage itself 'I couldn't resist shedding a tear - You have to live through the experience to be able to appreciate the extreme ecstasy.'
Since the 1950s the Nod Cyfrin (Mystic Mark) has to be incorporated into every design for a National Crown.