Art Collections Online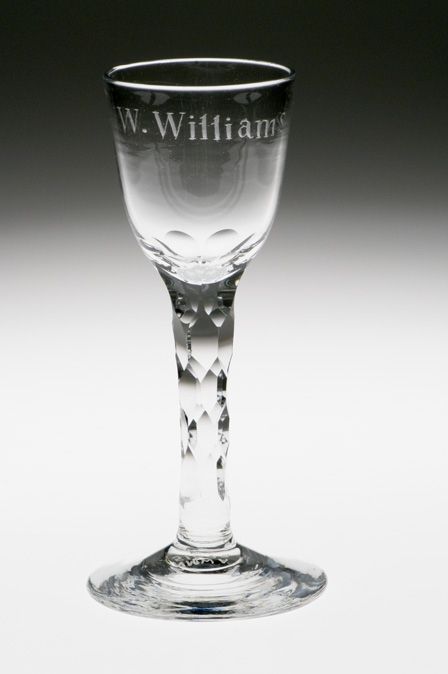 Date: 1770-1775 ca.
Media: lead glass
Size: h(cm) : 14.6 x h(in) : 5 3/4 x ,h(cm) : 14.6 x h(i
Acquired: 2008; Purchase
Accession Number: NMW A 51673
This glass is engraved 'W. Williams' for Watkin Williams (1742-1808) of Penbedw, Flintshire. It was almost certainly made for use at the dinners of the Cycle of the White Rose, a dining club with Jacobite sympathies established in 1710.