Captain Scott sails from Cardiff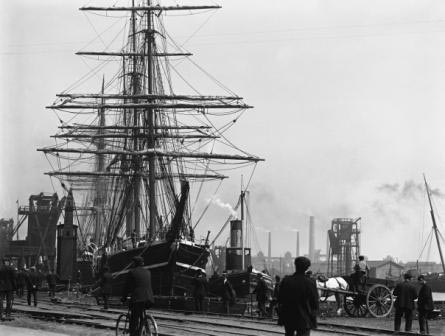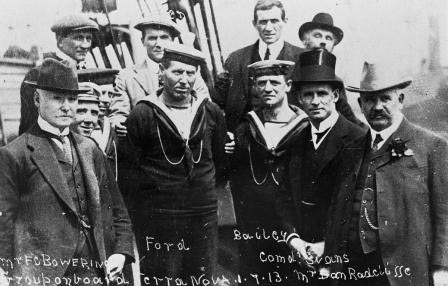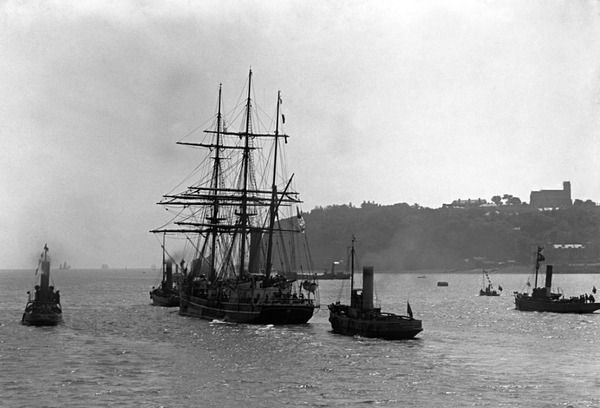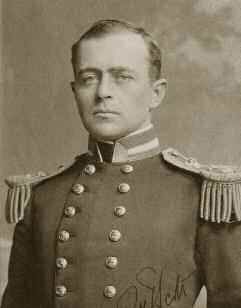 The SS Terra Nova
On 15 June 1910 a large, excited and noisy crowd cheered a heavily laden ship as she left the Roath Basin in Cardiff's docklands. SS Terra Nova was headed south — to Antarctica. On board were Captain Robert Falcon Scott and members of his British Antarctic Expedition, who aimed to be the first to reach the South Pole.
Welsh Coal
The Terra Nova had arrived in Cardiff five days earlier to finish preparations for the voyage and to take on fuel. 300 tons of Crown Patent Fuel, 100 tons of steam coal and 500 gallons of engine and lamp oil were donated by Welsh coal companies. All the cooking utensils were given by the Welsh Tin Plate Company of Llanelli and even Scott's sleeping bag was bought with funds raised by the County School in Cardigan. In addition to support in kind, a further £2,500 was raised in Cardiff, more than from any other city. Locally, the largest individual donors, and two of the expedition's most enthusiastic supporters, were the leading Cardiff shipowners Daniel Radcliffe and
William J. Tatem
. They played an important role in fund-raising and raising sponsorship from throughout the south Wales business community and in the provision of dock facilities for the
Terra Nova
. There was so much support in Wales for the expedition that Cardiff was designated the
Terra Nova
's home port and it was to
Bute Dock
that she returned at the end of the expedition on 14 June 1913.
Why Cardiff?
In June 1909 William Davies, editor of the Western Mail, met with the young naval officer Lieutenant E.R.G.R. Evans, who was planning his own Antarctic expedition. Davies was very keen on supporting what he initially saw as a Welsh National Antarctic Expedition — Evans's grandfather was probably from Cardiff — and thought that there would be support for such a project from Cardiff businesses.
Soon afterwards, Evans learned of Scott's planned expedition and joined him as second-in-command, bringing with him the support of the editor of the Western Mail and the prospect of Welsh sponsorship. Davies was instrumental not only in rallying business and public support in Wales for Scott's expedition, but in persuading his compatriot, the Chancellor of the Exchequer, David Lloyd George, to provide a government grant of £20,000. Arguably, without the influence of Davies, the support of the Western Mail and the Welsh shipowners, Scott's expedition would not have left in time to reach the Pole in 1912.
Welsh connections
There was another Evans in the Terra Nova's crew, Petty Officer Edgar Evans from Rhossili, Gower. He had been to Antarctica with Scott on his Discovery expedition of 1901-4, and was chosen by Scott to be a member of his polar party on the 1910-12 expedition. Evans was the first to die on the return march from the South Pole.
Commemoration
Scott's links with Cardiff are commemorated by the lighthouse erected in 1915 in Roath Park Lake and the bronze plaque of 1916 on the staircase in City Hall. In June 2003 a commemorative sculpture was unveiled in Cardiff Bay.