Skis from Scott's British Antarctic (Terra Nova) Expedition 1910-13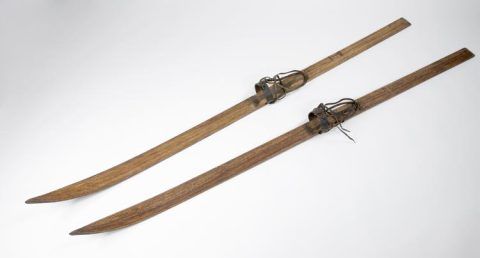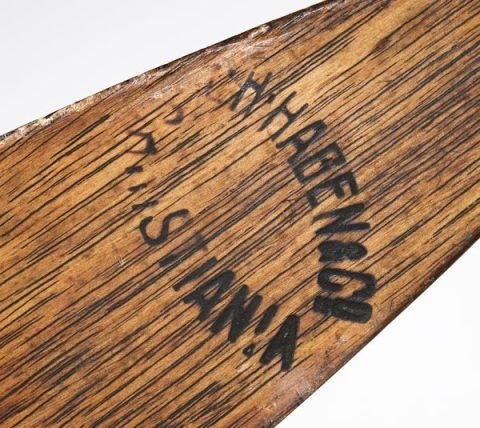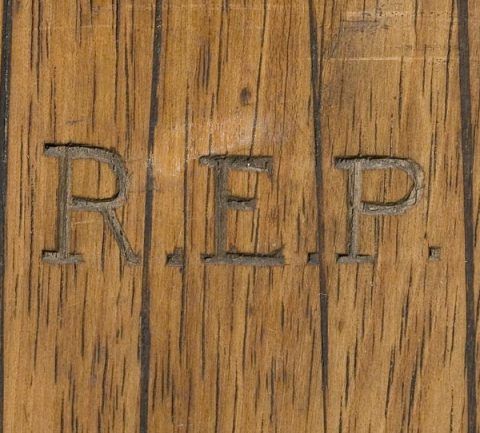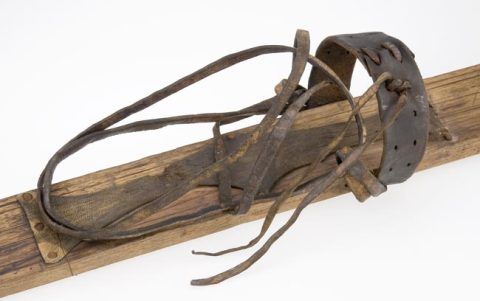 Amgueddfa Cymru has in its collections a pair of long wooden skis. Each bears the mark 'L.H. Hagen & Co Christiania' on the base and the initials 'R.E.P' carved into the top. These skis were used by Raymond Edward Priestley (1886-1974), a geologist on Scott's British Antarctic expedition of 1910-13
While preparing for his second expedition to the Antarctic, Captain Robert Falcon Scott visited Norway in March 1910 for the field trials of his motorized sledges. In Oslo, then called Christiania, Scott purchased fifty pairs of skis from L.H. Hagen & Co and, through the famous Arctic explorer Fridtjof Nansen, he was introduced to Tryggve Gran, a young Norwegian ski expert. At the trials of the motor sledges at Fefor, a ski resort north of Oslo, Scott was impressed by Gran's skiing and invited him to join the expedition as ski instructor.
The colour and grain pattern of the wood suggest that the skis are made from hickory. Each ski is a single piece of wood which has been steam-bent into shape with the tip of the ski hand-carved. Several different types of ski and ski binding were used by members of Scott's expedition.
Priestley's skis have a simple leather lap thong binding. The footplate of the binding is made of reindeer skin, with many of the hairs of the fur still surviving. This footplate was originally a rectangular piece of fur which has shrunk and distorted to its present shape.
The shrinkage and dehydration of the leather and fur on the skis will have been accelerated by the salty environments to which the skis have been exposed, such as on the voyage from Norway to Cardiff and eventually to Antarctica and back. Dissolved salts in the Antarctic sea ice are also likely to have been absorbed by the leather.
On the base of each ski is a black residue. This is the remains of the wax applied to the base to improve the glide of the ski on the snow. Applying a wax to the skis was something Gran brought to the expedition and probably contributed to the more successful use of skis on the Terra Nova expedition compared with their use on Scott's earlier Discovery expedition.
Article by: Tom Sharpe, and Megan deSilva.
Acknowledgements: Heather Lane, Scott Polar Research Institute, University of Cambridge; Lizzie Meek, Antarctic Heritage Trust.