English Pottery at Amgueddfa Cymru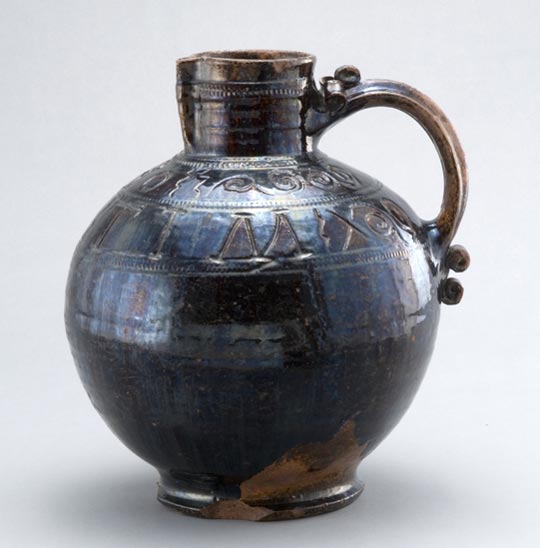 Amgueddfa Cymru boasts a magnificent collection of English pottery, the beginnings of which go back to the founding of the Museum. Generations of benefactors have ensured that the collection continues to thrive.
The former Cardiff Municipal Museum began collecting ceramics in 1882, aiming to develop the best collection of Welsh pottery and porcelain that it could. By 1895 the Museum believed "that these collections are now the best and most representative in existence", and began to shift its attention to other areas of interest, such as English and continental ceramics.
In 1896, Robert Drane became honorary curator. He was a passionate collector of Worcester porcelain, and had also selected the Museum's first acquisitions of Welsh porcelain.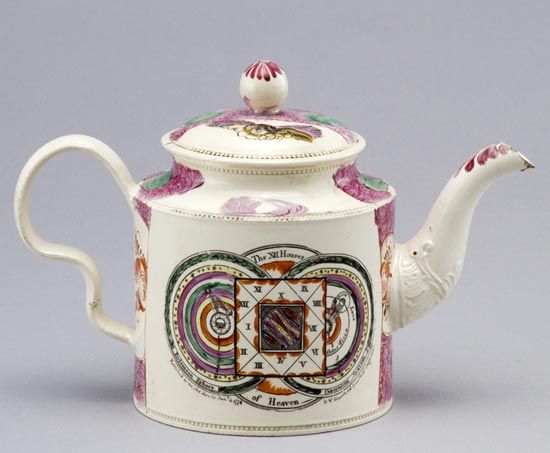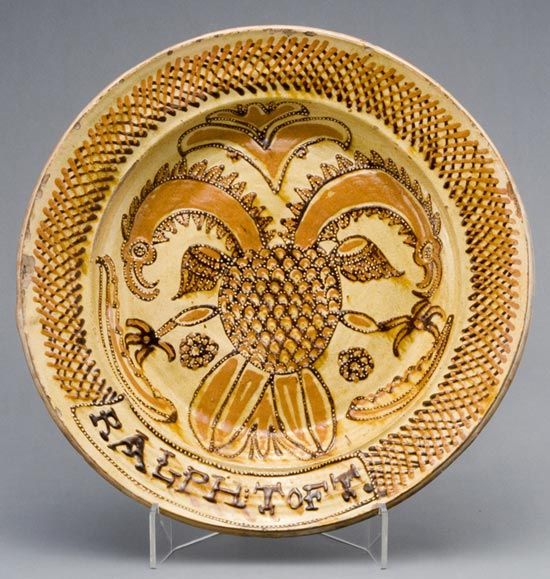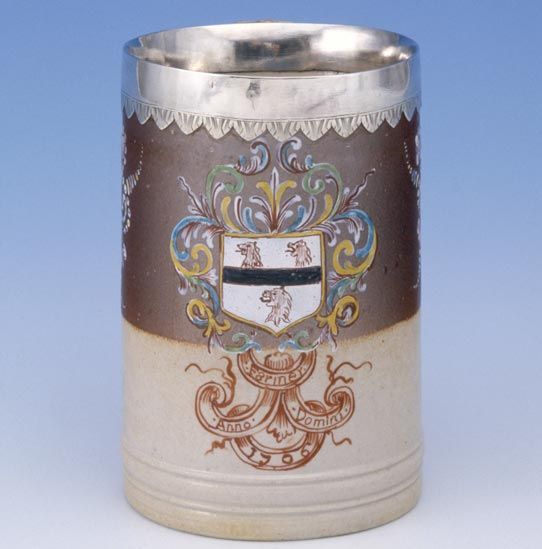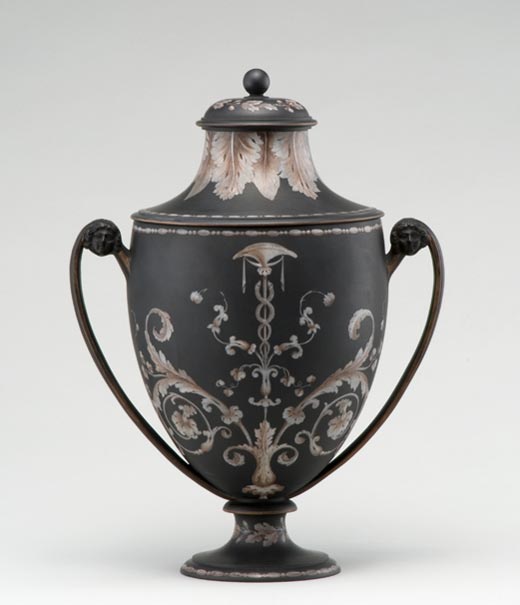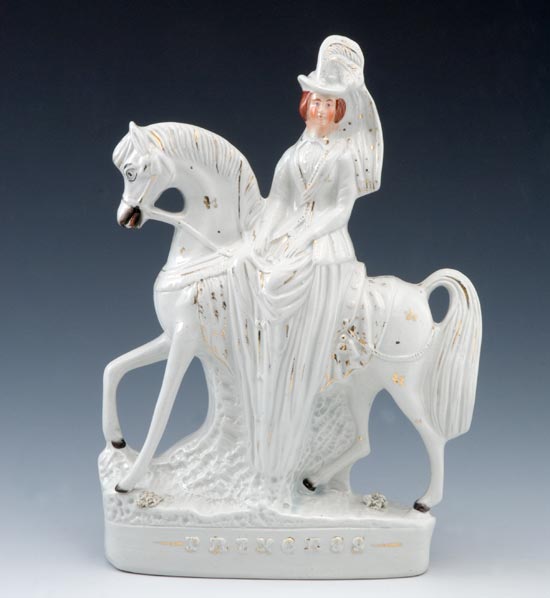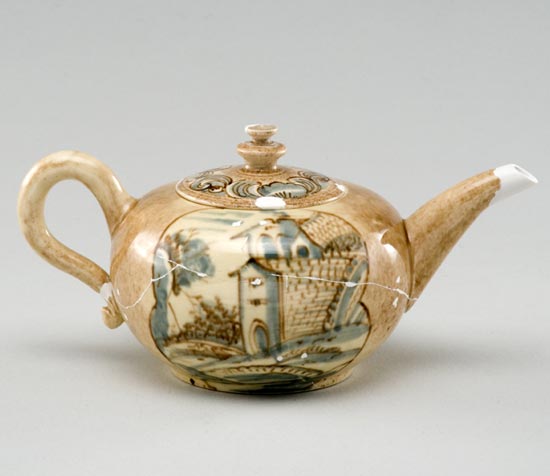 The establishment of the National Museum of Wales
At this time, Cardiff Municipal Museum was also pushing the case for a national museum for Wales, and its own ambition to evolve into that new institution. In 1902 it talked of "the growing national character of its collections" and so began building its collection of English pottery.
Medieval to industrial
Taking charge of this new collecting priority, Drane quickly assembled much of the English pottery now at the National Museum. The full breadth of the English pottery tradition was represented, from late medieval wares to seventeenth- and eighteenth-century stoneware, slipware and delftware and industrially produced wares pioneered in Staffordshire from the middle of the eighteenth century. [Illustration 1-2]
Some outstanding objects included:
a rare and magnificent seventeenth-century slipware dish by Ralph Toft of Staffordshire [Illustration 3]
an important stoneware mug enamelled with the arms of Farmer and dated 1706 [Illustration 4]
a remarkable Brislington delftware dish dated 1680, which exposes two Somerset squires who kidnapped a pair of conjoined twins to exhibit them as a money-raising venture. [Illustration 5]
The Museum's pride in its achievement was obvious. A report on the Brislington delftware dish in 1905 states 'Very few of these dishes are known to exist, and the Cardiff example is perhaps the best of them.'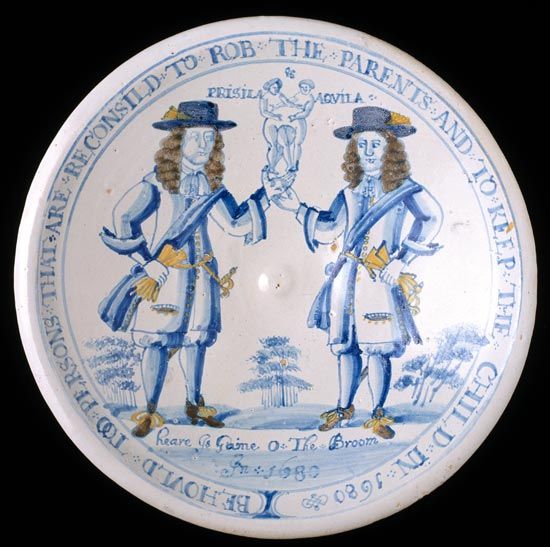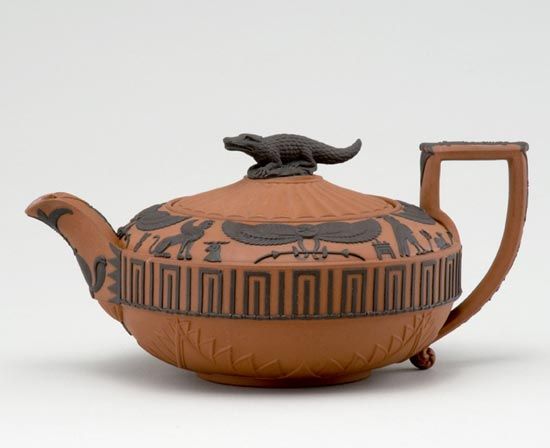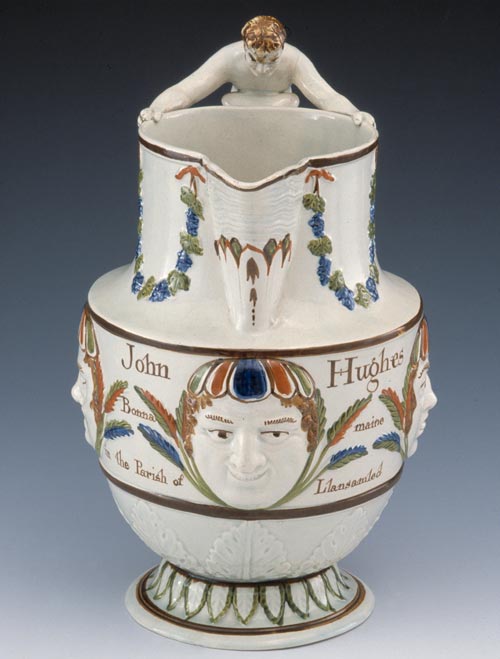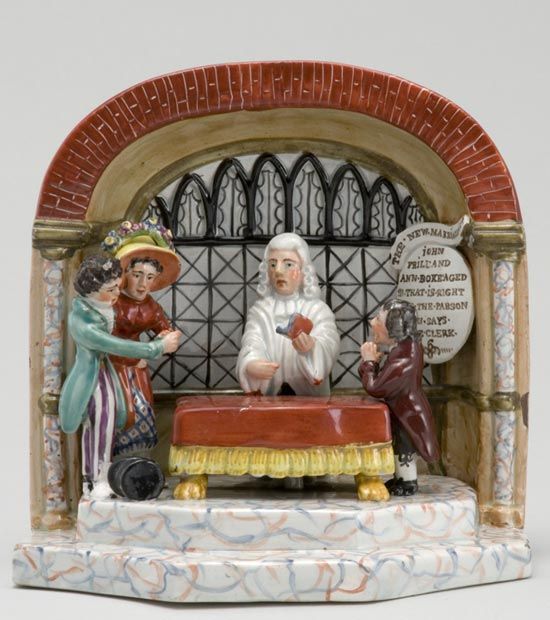 Wilfred de Winton
The banker Wilfred de Winton was a supporter of the national museum campaign, and later donated his huge collection of porcelain.
His gifts of English pottery included an amusing pearlware beer jug moulded with faces showing the progressive stages of drunkenness, its handle in the form of a merman peering into the jug. [Illustration 6-7] At the time this jug was thought to have been made at the local Cambrian Pottery, but is in fact one of many supposedly Welsh pieces in the collection that have proved to be English. [Illustration 8]
Ernest Morton Nance
In 1953 Ernest Morton Nance bequeathed his collection of Welsh ceramics. Nance was particularly proud of his 'Cambrian Pottery' jug. He believed that its painted views of a pottery were in Swansea. In fact, this jug was also most likely made at Ralph Wedgwood's Ferrybridge pottery in about 1800. [Illustration 9]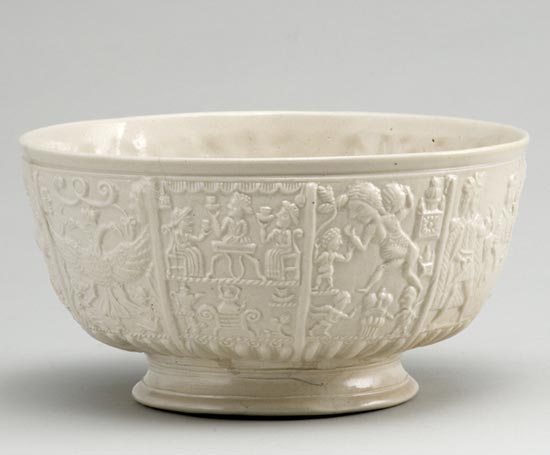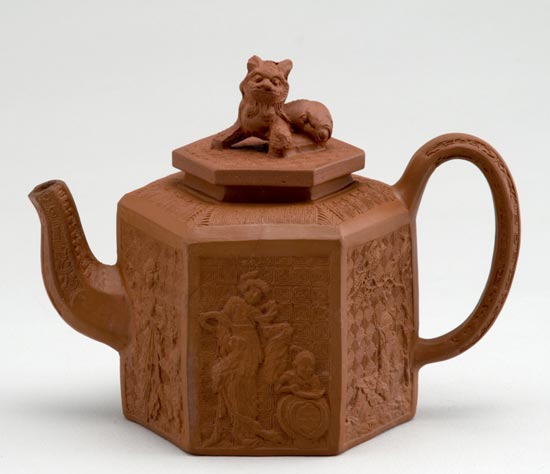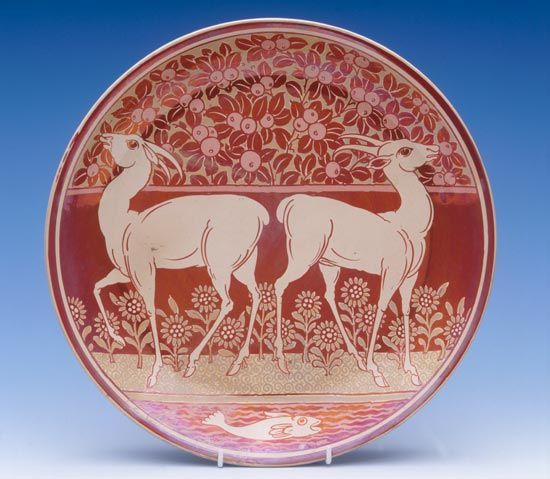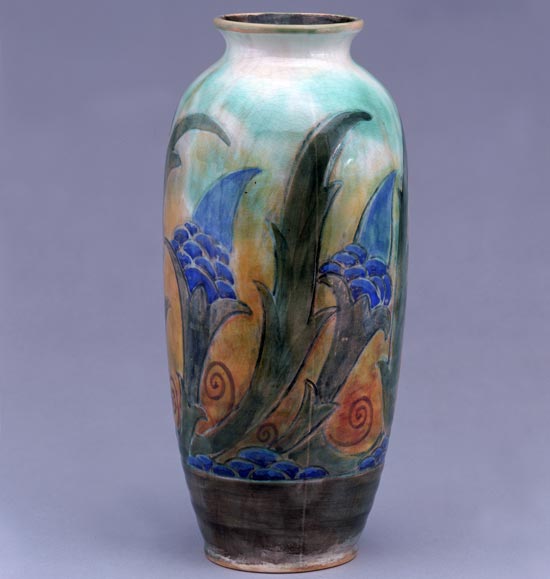 The collection continues to grow
Generations of benefactors have ensured that the collection of English pottery continues to thrive. [Illustration 10] Bequests have brought in extensive collections of lustre pottery (Lord Boston, 1942), mid-nineteenth-century pot lids (Miss E. A. Nicholl, 1981) and Victorian Staffordshire figures (Mrs H. Hastings, 1995). [Illustration 11] In 1994 the gift of W. J. Grant-Davidson, a scholar of Welsh pottery, included interesting Staffordshire pottery, the highlight being an important early creamware teapot of about 1743 by Enoch Booth. [Illustration 12-14]
Amgueddfa Cymru also collects modern pottery, and has acquired such examples as a William de Morgan lustre dish and a Royal Doulton vase designed by Frank Brangwyn. [Illustration 15-16] Other modern pieces have come from the Museum's Outreach Collection, for example designs of the 1930s by architect Keith Murray for Wedgwood, and, in particular, from a generous gift from Mick Richards of an excellent collection of Susie Cooper's ceramics. [Illustration 17]
The collection is still growing, including acquisitions such as a creamware teapot of about 1765, which commemorates the radical politician John Wilkes. [Illustration 18]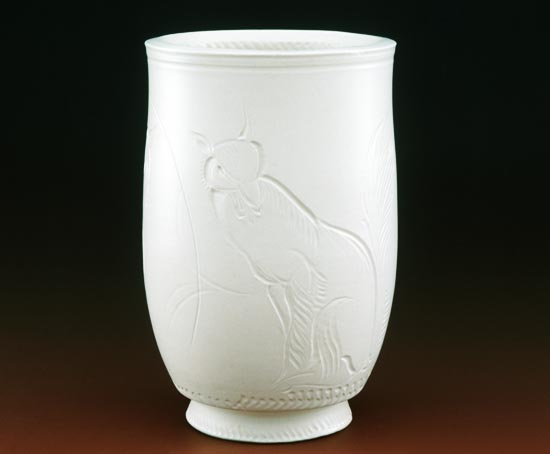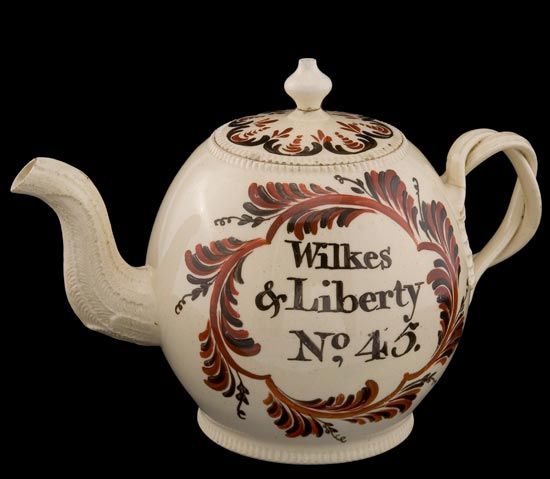 Author: Andrew Renton, Head of Applied Art