Tales from down under - memories from Bevin Boy colliers
Being a Bevin Boy in Cwm Colliery by Mel Harris.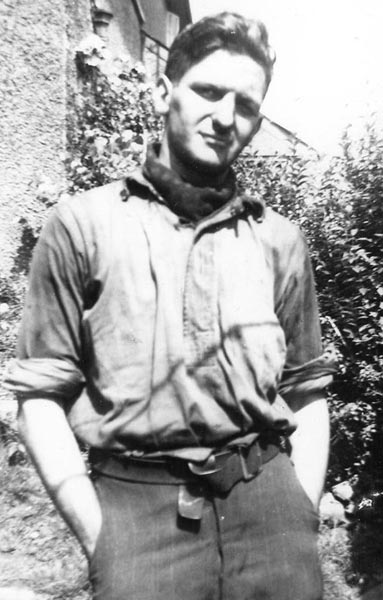 I had done many jobs since Ernest Bevin forced me into the coalmine rather than the RAF. I had worked with a repairer and a haulier, with a shot firer, as a rider with journeys of drams — always reluctant, uninterested and rebellious.
"Now I was on the coal face with a senior collier who was also chairman of the miners' lodge — the union leader at the colliery... As the days passed, I watched him at work, noticing how neat and careful he was in everything he did. To the uninitiated the work of the collier appears rough and ready but it is really skilled and, at times, almost aesthetic. The care taken to keep floor, face and top of the stent well trimmed, the posts and cross pieces in line and the pride taken in leaving the stent neat and tidy at the end of the shift...
"Although working hard with Mr David — never called him anything else — my feeling about coal mining did not change. All my friends wore the uniform of one of the Forces and serving overseas, whilst I was in civilian clothes with no uniform provided except boots and helmet. I was on meagre rations, a very small wage and open to accusations of cowardice. Various attempts to get re-assigned to military posts were thwarted so that future prospects seemed bleak.
"In this feeling of despair I continued to work alongside Mr David and gradually he brought me some peace and resolution of my attitudes. I began to see him as a role model for a balanced and more optimistic view of life. He was a poorly educated, very intelligent man with clear views on rights and responsibilities. Once I asked him how, in his role as lodge chairman, he dealt with the payment agreements with the manager. He told me 'I will see that he keeps to his side of the agreement — and if any of my men break it they will answer to me.'
"I still hated being a Bevin Boy but he helped me to look at it as an experience which would benefit me in later life."
This article forms part of the Glo publication by Big Pit: National Mining Museum. Download here
Recollections by Raymond George Isted, Bevin Boy in Roseheyworth Colliery 1943—9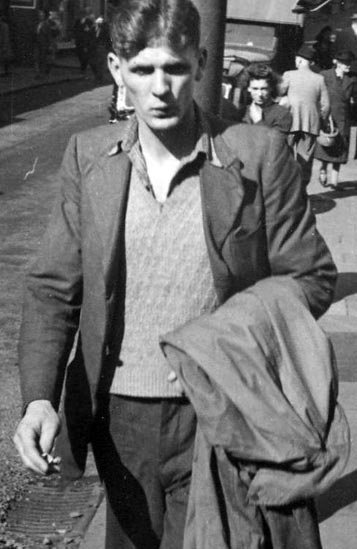 I was born in Herstmonceux in East Sussex; I left school at 14 and worked in a factory making automotive parts. When I reached 18, I was called up and sent to Brighton for a medical, I wanted to join the army although to be honest I would have been quite happy stopping at home!
"I was actually balloted to go into the mines and sent to Oakdale Training Centre. I lodged with a Mrs Jones in Risca along with Wyndham Jones, a cockney who had relations in Abertillery. We trained for six weeks at Oakdale (Wyndham proved to be 'like a woman' on the shovel) and then sent to Roseheyworth Colliery. We had to wear our own clothes at work, mine were supplied by my parents, and I used to send them back to Sussex every week by my mother for washing. She used to say 'I would rather my Raymond go to the army than the pit' — she thought it was all terrible, thought that Welsh people lived in caves.
"After a while I worked with Sid Fox on a heading where we were filling 13 or 14 drams a shift — Sid used to give me around £3 'knocking money'. When Sid went on the sick I worked the road with Gerald Williams.
"Gerald introduced me to Phyllis on a night out — I was shy and couldn't dance so that was the only way to do it in those days. But it ended up that she was the only girl I ever went out with and we've been married for 58 years this August (2005). We had a quiet wedding, both my parents were ill and couldn't come and there was no one else from my side of the family there. We went to Weston Super Mare for the honeymoon. My new wife didn't want to settle in Eastbourne so we stopped in Wales. It was always 'Hello Ray' every ten minutes in Wales - in Eastbourne you could walk around for six months and no one would talk to you!
"I worked for 6 years in the pits. I remember an overman pointing me out to someone and saying 'You see this boy here? A Bevin Boy and still working here — we can't get him from here!' I even picked up the accent a bit although that was to stop me getting ribbed about my Sussex accent. I feel more Welsh than my wife does now!"
This article forms part of the Glo publication by Big Pit: National Mining Museum. Download here