The Hansen Collection of shipping photographs
One of the greatest treasures in Amgueddfa Cymru's rich industrial photography archive is the Hansen Collection. The collection comprises 4,569 negatives (some two-thirds of which are glass) of ships at Cardiff, taken by members of the Hansen family between 1920 and 1975. They provide a marvellous photographic record of shipping activity at the port during those years.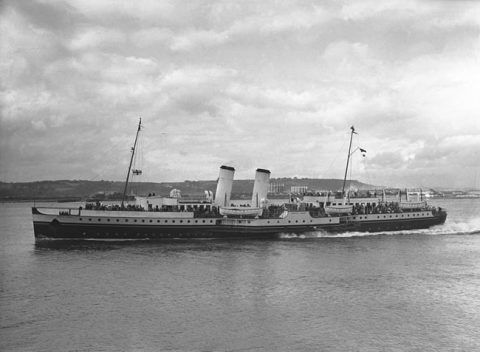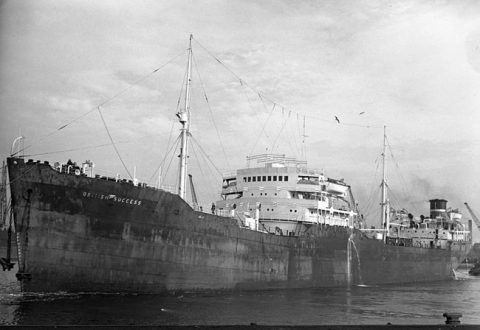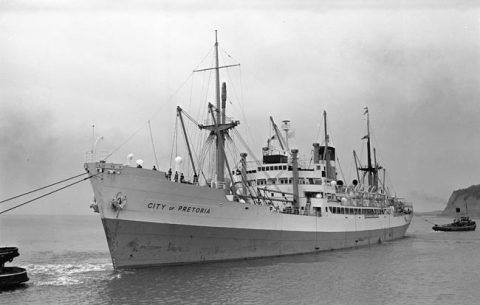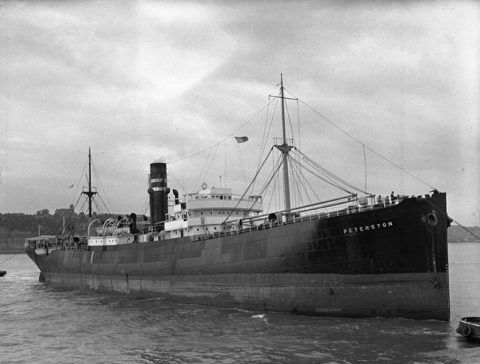 The Collection was purchased in 1979 and since then numerous images from the collection have appeared in books published by Amgueddfa Cymru and the World Ship Society.
In 1993 an album of selected photographs was published jointly by Amgueddfa Cymru and the University of Wales Press, with financial support from the Baltic Exchange. Shipping at Cardiff: Photographs from the Hansen Collection, 1920-75 (ISBN 0-7083-1231-4) proved popular, renewing interest in and provoking many enquiries regarding the scope and contents of the entire collection.
A Danish seaman with an interest in photography, Lars Peter Hansen settled in Cardiff in 1891 and established a photographic business whose mainstay was recording shipping in the booming docks. He was succeeded in the business in 1936 by his third son Leslie, who continued to photograph ships until his retirement in 1975.
It is most unfortunate that no negatives appear to have survived from the pre-1920 period, although there are a few prints of vessels lost in the First World War in the Museum's collection that bear the Hansen imprint.
In 1979, Leslie Hansen's son, also named Leslie, decided to sell the remaining negatives and the entire collection was purchased by the Welsh Industrial & Maritime Museum.
The Museum's now-retired Conservation Officer, Mr Don Taylor, then undertook the formidable tasks of renumbering all the negatives, placing them in new negative bags and subsequently compiling a catalogue. Mr Taylor's wide knowledge of shipping and his characteristic thoroughness resulted in the publication in 1996 of The Hansen Shipping Photographic Collection (ISBN 0-7200-0437-3).
Readers wishing to order prints from this collection should contact:
Image Licensing Officer
NMGW Enterprises Limited
Cathays Park
Cardiff
CF10 3NP
Tel. (029) 2057 3280 or email kay.kays@museumwales.ac.uk.
Please quote the ship's name and the catalogue number. Prices for various types of photographic reproductions are available on application to the above address.
Click on the link below to open the catalogue to the Hansen Shipping Photographic Collection: