Underground Tour
Big Pit National Coal Museum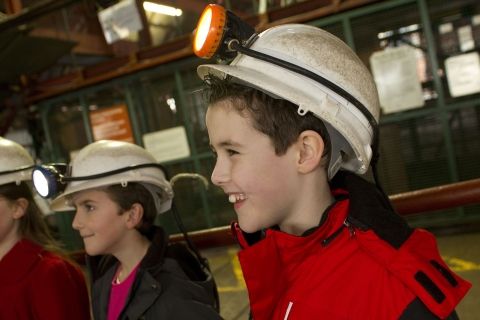 A guided tour 90 metres underground with an ex-miner who recounts their personal experience of working underground. Key developments in the history of the coalfield are covered, to tell the story of how coal made Wales.
Duration: 1 hour
Cost: Led by Museum staff – free of charge.
Curriculum
History; Cwricwlwm Cymreig
Geiriau Glo
Big Pit National Coal Museum
An online resource for Welsh learners at Mynediad and Sylfaen levels. Geiriau Glo encourages learners to visit the Big Pit site and use its displays and resources to enhance the Welsh learning experience. Find out more about coal mining heritage whilst improving language skills.
/geiriauglo/
Duration: 30 minutes
Cost: Free of charge as is a self-led session.
Community Challenge - Welsh Baccalaureate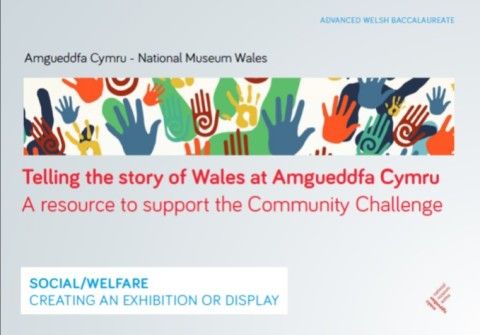 Key Stage 4 – Advanced Level
Here are activities and resources created by Ross Thomas and Amgueddfa Cymru to support you in delivering the coursework requirements for the new Welsh Baccalaureate 2015.
The resources will help students to prepare and develop skills for the Community Challenge.
Additional workshops to support your study are available. Please contact us for more details. Some workshops may be subject to charging.
Cost: For use in school - free of charge.
The First World War Education Project
Big Pit National Coal Museum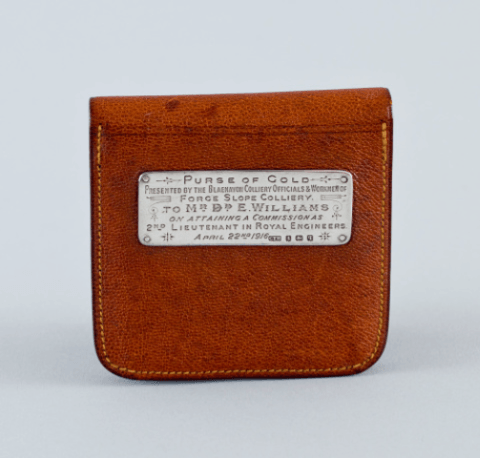 The National Library of Wales and National Museum Wales are leading a project to produce education resources for schools to commemorate the centenary of the First World War. As part of this project we are using items from the collections of both institutions to create digital teaching resources for Hwb.
Cost: For use in school - free of charge.