The Underground Tour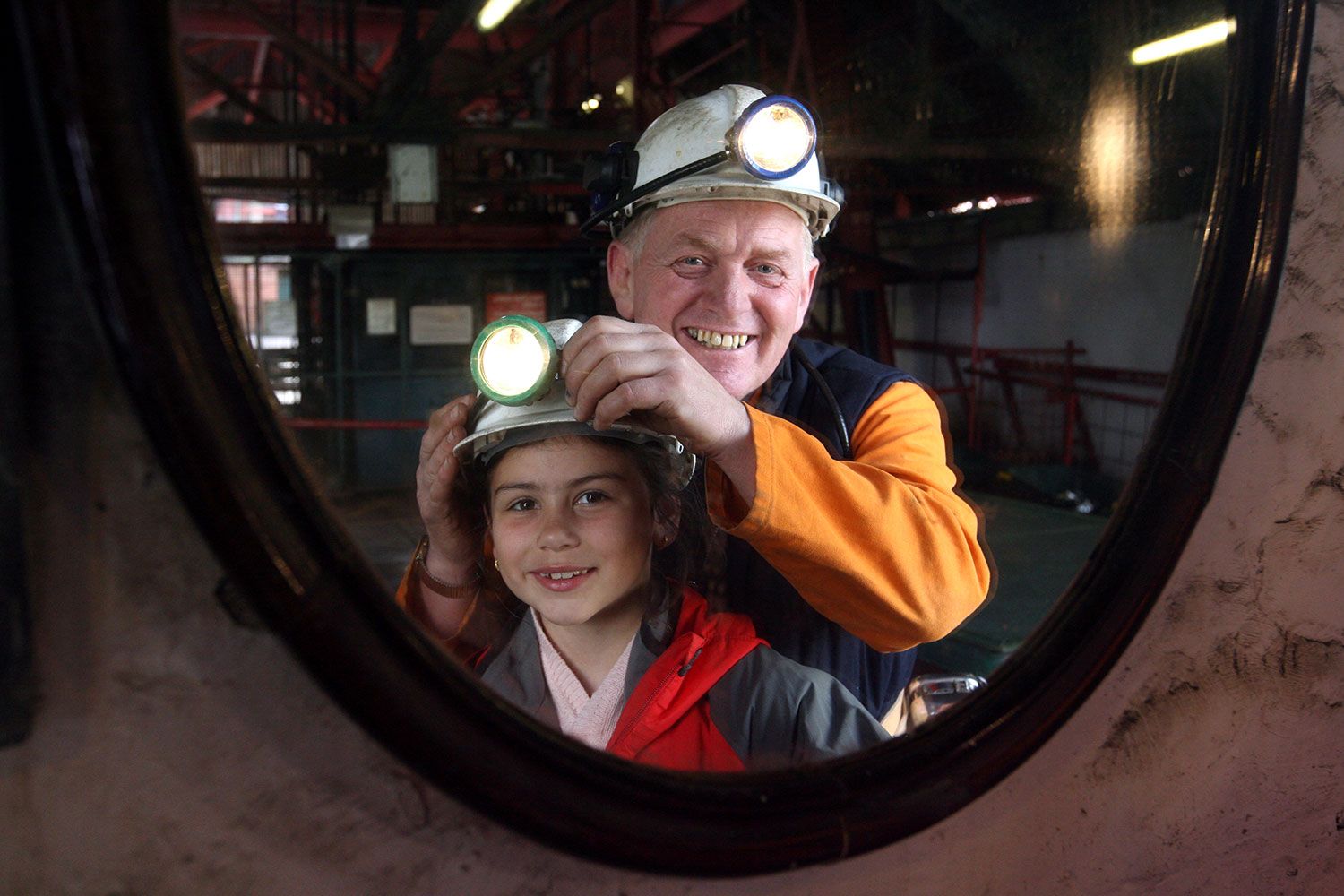 Prepare to be lowered 90 metres (300 feet) down the Big Pit mineshaft for our famous underground tour - a captivating journey around a section of original underground workings.
Visitors wear the very same equipment – helmet, cap lamp, belt, battery and 'self rescuer' – used by miners. Take a seat in the miners Waiting Rooms before embarking on your journey.
The attached offices were used by the colliery manager and his senior staff. Most are still used for their original purposes, with the timekeeper's office restored and the officials' lodge converted into a first aid room.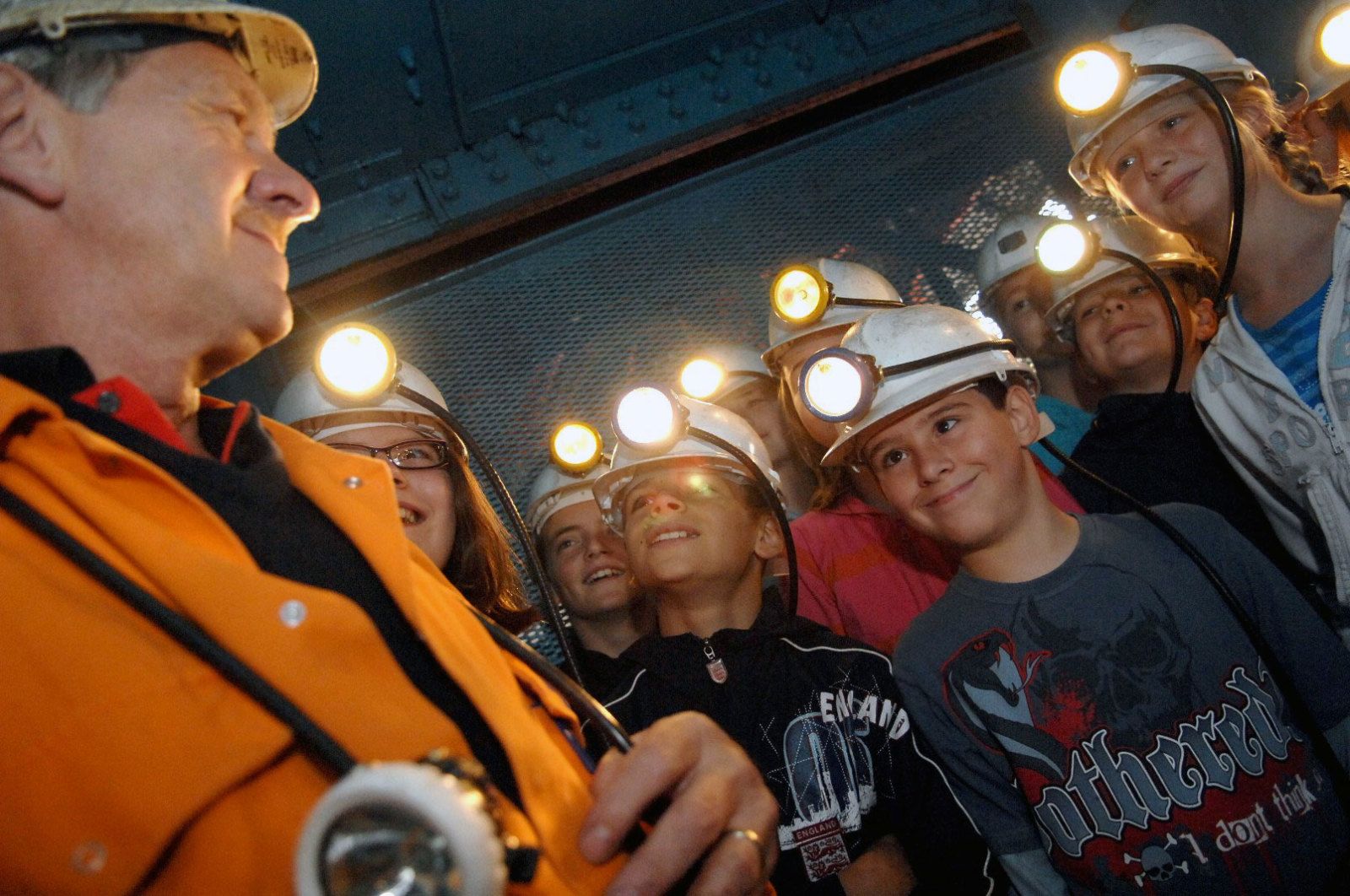 The area around the top of the shaft, or the 'pit bank' as it is usually known, was always a noisy, busy place with men and materials descending the mine and drams of coal brought to the surface. It remains so today, with visitors setting off for and returning from their underground tours.
The Tram Circuit nearby is the route taken by the filled drams. Raised to the surface by cage, they ran along the rails and were turned upside down, emptying the coal on to screening belts to be graded into various sizes according to market requirements.
The modern Lamp Room is a working area, used to maintain and charge the electric cap lamps used by both visitors and staff. The Big Pit lamp man and his staff also look after that most easily recognised symbol of the coal industry – the flame safety lamp.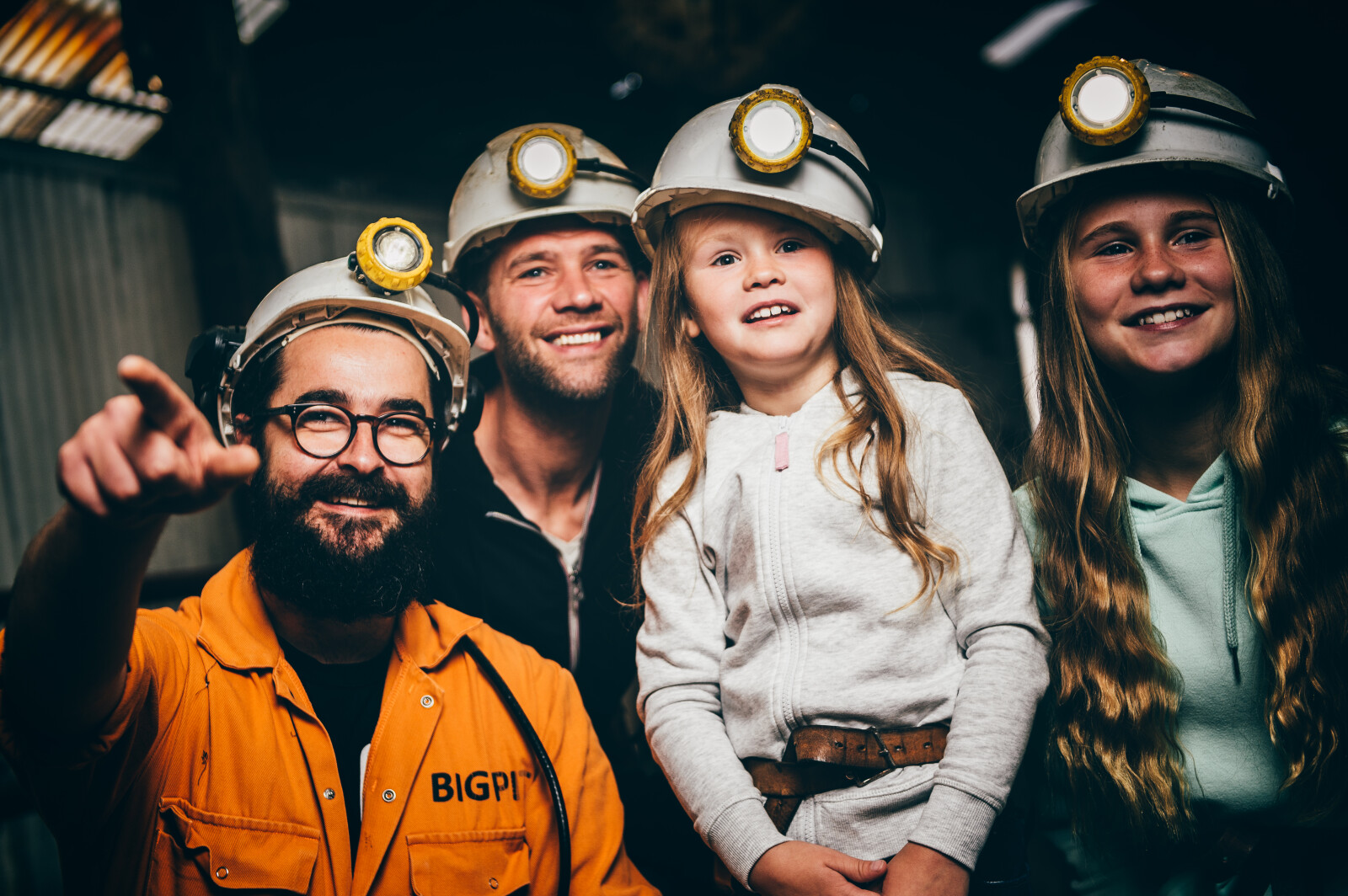 Today carried only by colliery officials as gas detectors, these lamps were once the miner's only source of light.
Once underground, you will be guided (a 50-minute walk) around the coal faces, engine houses and stables in the company of a former coal miner.
Your guide will explain the different ways in which coal was mined and transported, and share some of his own experiences.