What's On
Talk

:

Annual Lecture - John Nixon and the Welsh Coal Trade to France by Brian Davies
Big Pit National Coal Museum
Finished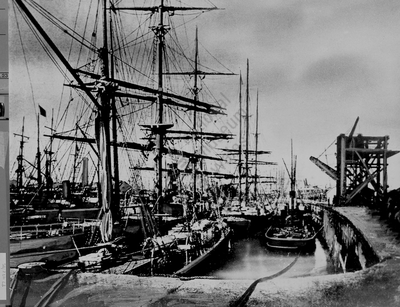 To celebrate Big Pit's 35th Anniversary and to deliver this year's Annual Lecture, we are honoured to welcome back Brian Davies, Big Pit's first Research Assistant and Education Officer.
The lecture will look at what welsh coal was used for and where it was exported.
South Wales exported a larger proportion of its coal than any other British coalfield, and for three quarters of a century its main market was France. Miners' wages went up or down depending on the selling price of coal at Cardiff docks, so when the French exports were doing well miners were well paid. This trade began the link between Cardiff and Nantes that eventually led to the twinning of the two cities. The coal export trade to France was essential for South Wales, and this is the story of how it started.
Brian first worked at Big Pit for four years from 1983 as a Research Assistant then Education Officer. During this time he established the first collections and wrote the first education pack. After a brief spell away Brian returned to Big Pit in 1986 as Curator before moving to Pontypridd Museum as Curator until 2014. Brian is now secretary of the Great Western Colliery Preservation Trust which has restored the steam winding engine at the Hetty Pit Hopkinstown and is slowly making progress with making the site fit for opening to the public.
What's On