What's On
Exhibition

:

For Freedom and Empire
Big Pit National Coal Museum
Finished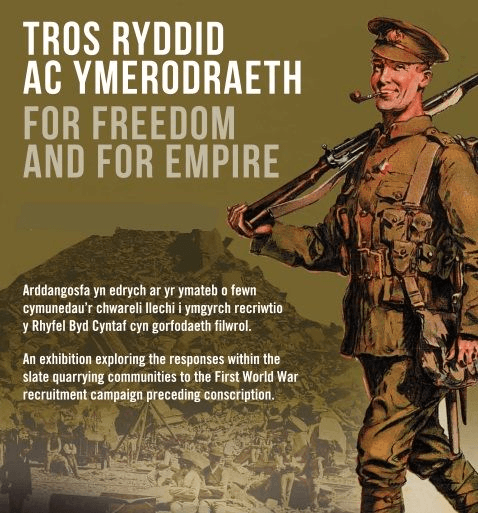 When the news broke on 4 August 1914 that Britain had joined the war against Germany and Austria-Hungary, many thought it would all be over by Christmas. No-one could have imagined how long the war would last, and how far-reaching its influence would be. The war had an immediate impact on the slate industry.
This exhibition explores the responses within the slate quarrying communities to the First World War recruitment campaign preceding conscription.
Our commemoration programme forms a key part of the Welsh Government's Wales-wide programme marking the centenary, called Cymru'n Cofio – Wales Remembers 1914-1918.
What's On