What's On
Course

:

Poetry Workshop with Patrick Jones
Big Pit National Coal Museum
Finished
15 September 2018,

11am-4pm
Booking
Booking essential: 029 2057 3650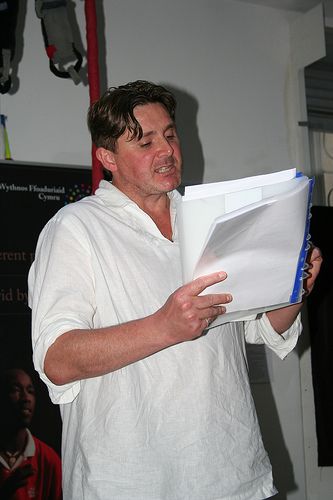 "We are all poets, it is just that only some of us believe it."
Do you have poetic thoughts, write stories in your head, hear beautiful titles and dream up new and exciting characters, but struggle to put those to paper or fingertip to keyboard?
If 'yes', come along and learn new and accessible ways to capture those ideas.
Patrick will be sharing tips to get you writing. How to develop that monologue you've been writing in your head for two years or how to write that poem to your loved one that you feel every day.
A fun, friendly and informal day of sharing words and stories.
All you need is your weapons of mass construction… aka your pen and your good-self waiting to be poetic-self.
Or just come along and listen to some marvellous poetry and have some cake!
No experience necessary. Just an appetite for creation.
What's On