What's On
Exhibition

:

Yama - The mining art of Sakubei Yamamoto
Big Pit National Coal Museum
Finished
15 September 2019 – 30 September 2020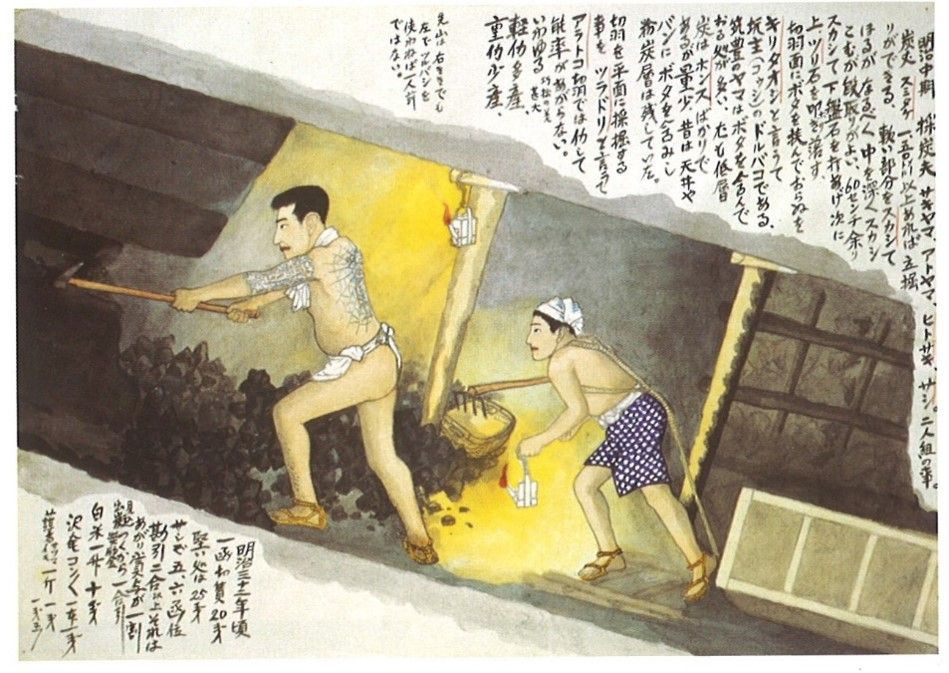 At seven years old Sakubei Yamamoto (1892-1984) moved with his family to the coal mines of the Chikuho region in Kyushu. Aged 12, he was apprenticed to a colliery blacksmith. He worked as a mine blacksmith and coalminer until the age of 63 in 1955. He then became a colliery security guard, and started painting his memories of the mining industry.
He had little formal education but, from the age of 21 in 1913, began keeping notebooks and diaries in which he recorded events. These influenced his later painting.
This exhibition focuses on a small selection of the artist's 2,000 drawings and paintings. They are very Japanese in style, but any Welsh mineworker can recognise the type of work and the characters depicted.
In 2011 Sakubei Yamamoto's coal mining paintings and drawings were registered in UNESCO's Memory of the World programme.
The exhibition is a partnership with the Japan Society, Japan Foundation, Embassy of Japan, Bridge Together Project, Beyond 2020, Tagawa City Coal Mining Historical Museum, Tagawa City and Japan-UK Season of Culture 2019-20
What's On