What's On
Event

:

Film Club
Cost
�1.50 for refreshments
A special series of our popular Film Club, focussing on films about the American Coal Industry.
Wednesday 7 November: NORTH COUNTRY (2005, Cert 15)
All she wanted to do was make a living. Instead she made history.

A fictionalised account of the first successful sexual harassment case in the United States. When Josey Aimes (Academy Award winner Charlize Theron) returns to her hometown in Northern Minnesota after a failed marriage, she needs a good job. A single mother with two children to support, she turns to the predominant source of employment in the region - the iron mines. It's an industry long dominated by men, in a place unaccustomed to change. She is prepared for the back-breaking and often dangerous work, but coping with the harassment she and the other female miners encounter from their male co-workers proves far more challenging.
Wednesday 16 January: MATEWAN (1987, Cert 15)
Matewan is a small mining community in West Virginia, the story set during the 20's. When the Stone Mountain Coal Company announces a cut in wages, the miners' response is strike action. A train arrives in town bringing black and Italian workers to replace them but on that same train is Joe Kenehan, a union organiser who's aim is to unite all the diverse groups of workers to stand together. The bosses'next move is to bring in some hired muscle to keep the peace. As the tension and violence escalates the stage is set for a final showdown.
Wednesday 20 February: HARLAN COUNTY WAR (2001, Cert 15)
It's Her Turn To Fight Back.

Academy Award-winner Holly Hunter stars as Ruby, the wife of a coal miner in Harlan County, Kentucky. After two senseless deaths, the union calls a strike against the mining company. What follows is one of the most violent, bitter and notorious union battles in history.With no end to the strike in sight, Ruby decides to fight the company her way. Ted Levine and Stellan Skarsgard also star in this fictional story set against the backdrop of the Harlan County coal miners' strike.
Screenings will be followed by discussions. Light refreshments will be available, at a small charge.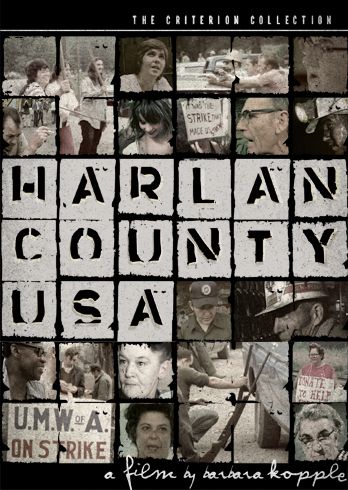 What's On