A Window into the Industry Collections - February 2015
26

February

2015
,
One of the most exciting objects the Museum has acquired for the industry collections this month is an Albert Medal. This Albert Medal, Land, Second Class (No. 32), was presented to William Morgan for his heroism during the Tynewydd Colliery inundation. William Morgan was a collier at Hafod Colliery, Porth. The disaster occurred on the 11 April 1877 and further information can be found in this article. Information on Albert Medals can be found in this article where you will note that Amgueddfa Cymru now holds seven of the Albert medals awarded for Tynewydd. A number of objects relating to the Tynewydd disaster can be seen in a display on coal mining disasters at Big Pit: National Mining Museum.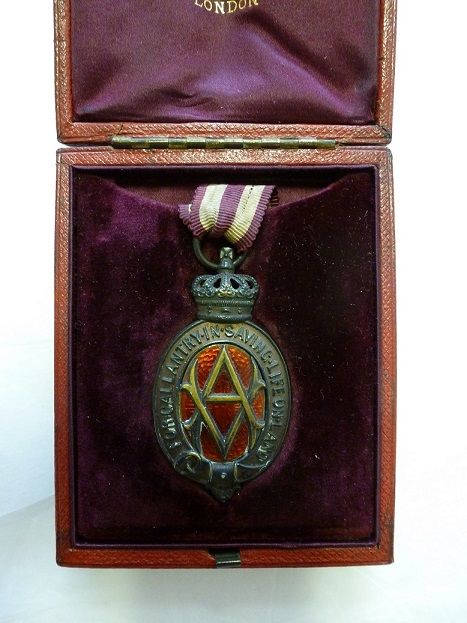 This month the museum purchased a collection of share certificates to add to the already important collection of Welsh interest certificates held by the Museum.
The debenture seen here is for P.S. Phillips Ltd. Philip Samuel Phillips owned five Monmouthshire tinplate works and built a steel works, making him a major figure in the late nineteenth century Welsh tinplate industry. He acquired Abertillery Tinplate Works prior to 1872, and was part owner of Blaina Tinplate Works. He acquired Pontymister Tinplate Works in 1880 and then Lion Tinplate Works at Nantyglo in 1882. He also acquired Waterloo Tinplate Works near Machen prior to 1893. In 1891 he opened Pontymister Steel Works to supply his, and other tinplate works. The company was wound up in 1897.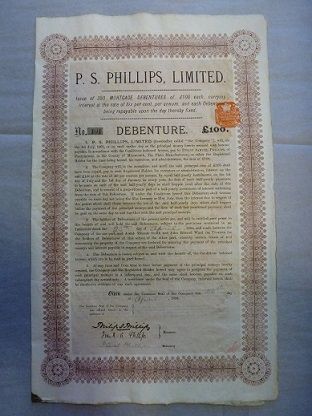 This debenture is for Hurst's Mines Limited. This company was registered in 1896 to acquire the Glasdir Coper Mine in Merionethshire. The name of the company reflecting Henry Ernest Hurst, a mining engineer and principal creditor of a previous company. The company embarked on large scale development at Glasdir, employing 125 men by 1897. It was renamed Glasdir Copper Mines Ltd. in 1898. The low grade of ore and depressed prices forced the company into liquidation in 1903. It was reopened under a new company from 1907 until final closure in 1914.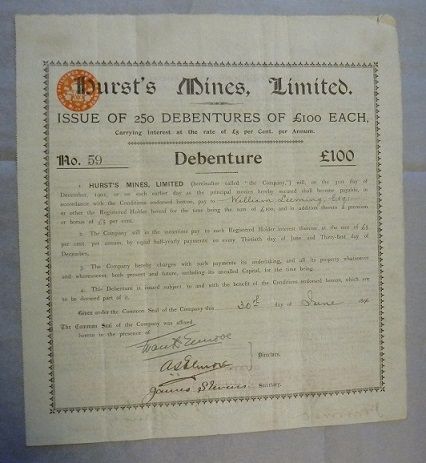 The Railway Heritage Committee was established by statute. It has the function of designating records and objects which are historically significant to the history of railways, and should be permanently preserved. This plaque has been designated by the Committee and deposited with the Museum. It is a cast iron plate of Evans, O'Donnell & Co. Ltd., and was originally attached to Barry Town signal box.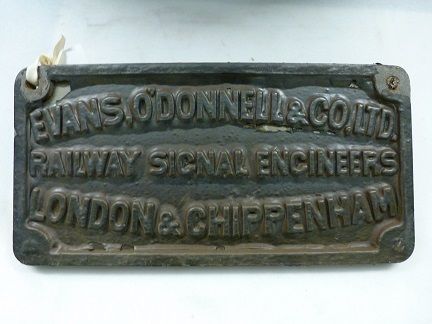 If you look back at some of my previous blogs you will see that over the last few months we have acquired an original Lesbians & Gaymen Support the Miners badge dating from 1985. Also a promotional t-shirt from the film 'Pride'. This badge was produced in 2014 to commemorate the 30th anniversary.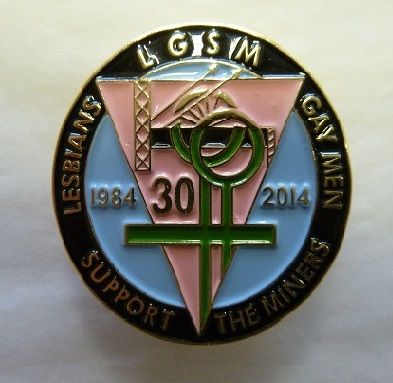 This full hull ship model is of the S.S. CALDY. The original ship was built by Richardson, Duck & Co. Ltd. of Stockton-0n-Tees, for Farrar, Groves & Co. Ltd. in 1913.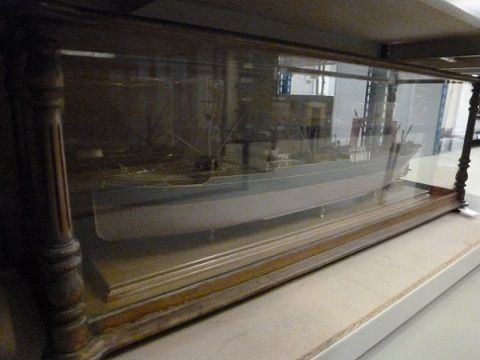 This poster shows rail sections produced at Cwm Celyn, Blaina & Coalbrook Vale Iron Works 1860-1867, whilst in the ownership of Frederick Levick and his son-in-law Robert Simpson. Wrought iron rails were the single most important product of the Welsh iron industry in the mid nineteenth century with enormous tonnages being exported worldwide for the construction of railways.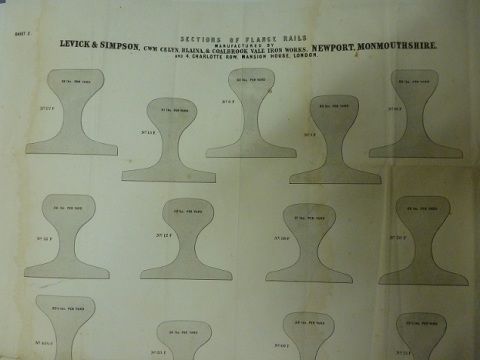 Mark Etheridge
Curator: Industry & Transport
Follow us on Twitter - @IndustryACNMW