A Window into the Industry Collections - March 2015
30

March

2015
,
A number of interesting objects have entered the industry & transport collections this month. Recently the museum purchased this Cambrian Railways Co. leather pouch for a single line tablet. The pouch would contain a tablet controlling the movement of trains. The driver must have possession of the tablet to proceed along the single line track. The Cambrian Railways were absorbed by the Great Western Railway on 1 January 1922, and this is an early example with a cane loop.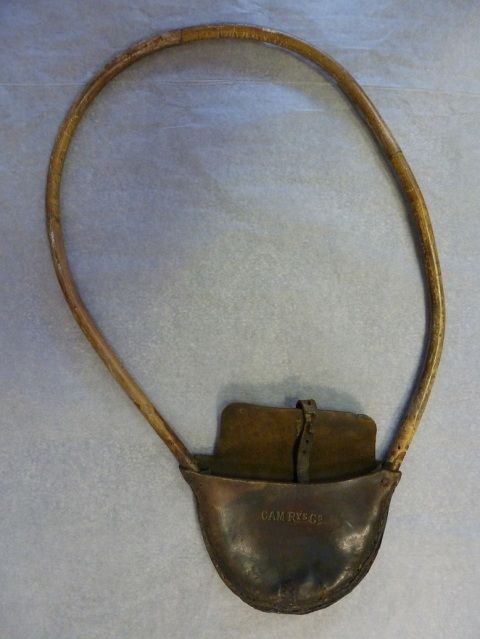 Over the last few months we have received a number of objects relating to the film 'Pride' and the 30th anniversary of the Miners' Strike. This is a programme for a Sole Purpose Productions and the Rainbow Project production of 'Pits and Perverts' on tour to celebrate the 30th anniversary of the Miners' Strike in 2014.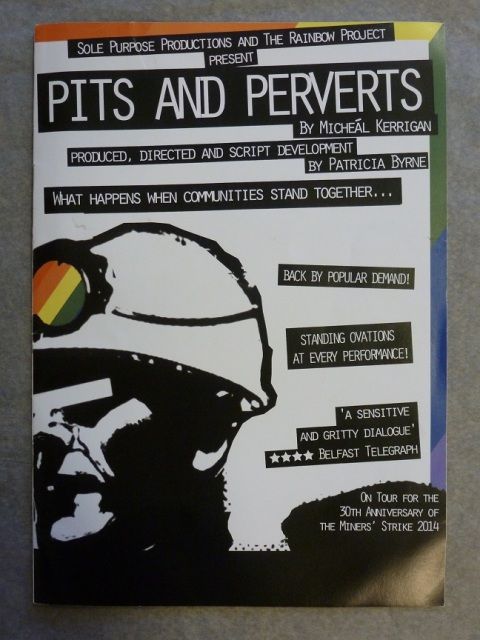 This paper serviette was produced to celebrate the visit of King George V and Queen Mary to Swansea on 17th – 19th July, 1920. Staying on the Royal Yacht; on the Monday they visited Talgarth Sanatorium and on the Sunday they attended a service at St. Mary's parish church, Swansea. On Monday the King and Queen visited Hafod copper works which was owned by Vivian & Sons, and then Kings Dock tinplate works (owned by Baldwins Ltd.). Finally they laid the foundation stone of University College, Swansea.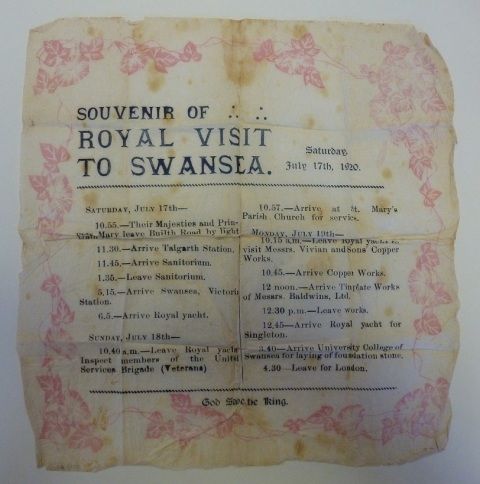 The two images below form part of the museum's historic photography collections, and show the Royal Visit to Kings Dock tinplate works on 19th July 1920. In the first photograph Queen Mary (at centre) and King George V (towards the left) can be seen walking over railway lines at the tinplate works. The next photograph shows King George V entering the works.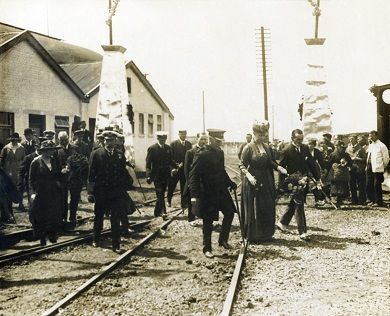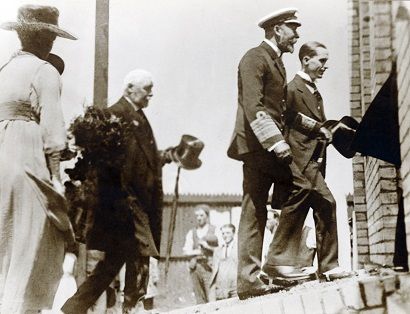 This beautifully carved colliery official's yardstick (sorry, my photographs do not do it justice) was given to William Lewis on his retirement in 1881. William Lewis was Llwynypia Colliery official (overman), and was originally from Pontypool. The inscription reads - MR 1881 / WILLIAM LEWIS / OVERMAN / GLAMORGAN / VILLA / LLWYN / YPIA / NATIVE OF / PONTYPOOL / MONMOUTH / SHIRE / CRAFFUS FESURWR / FE GEYR TRWY GYNLLYN Y GWR / LAWN WAITH A BWYD Y WEITHWR / YR GLEW RHYDD NAWDD YR GLOWR SEF LEWIS
A yardstick (or Deputy's stick) was carried by officials of the coal mines an aid in the process of testing for gas. Before about 1960 there was a hole at the top of the stick into which the deputy could fit the hook of his lamp in order to raise it into the roof to test for gas. This example has been adapted as a walking stick. About 6" has been cut off one end (removing the hole to raise the lamp) and a curved length of wood attached to form a new handle.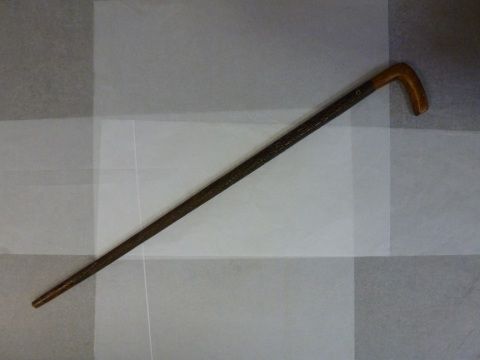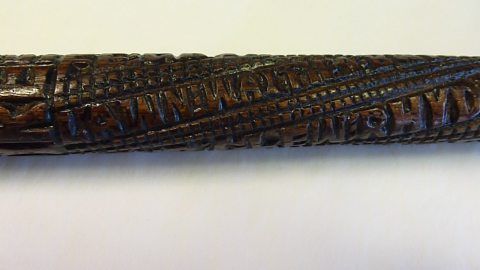 In the photograph below a colliery deputy can be seen with his yardstick, c.1900.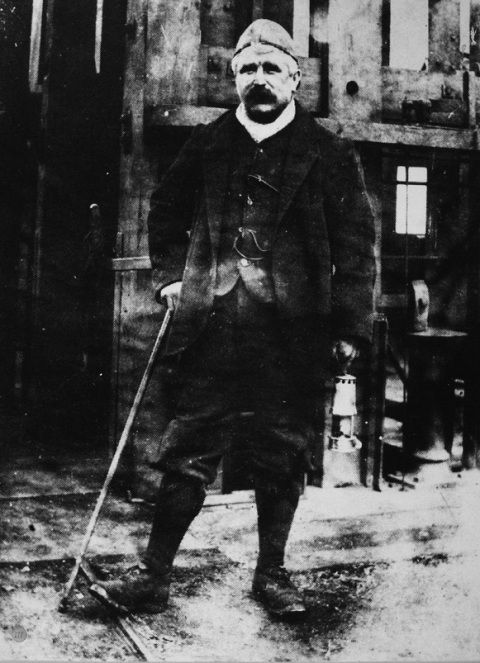 Mark Etheridge
Curator: Industry & Transport
Follow us on Twitter - @IndustryACNMW