Covid Stories: "Work has changed dramatically"
23 May 2020

,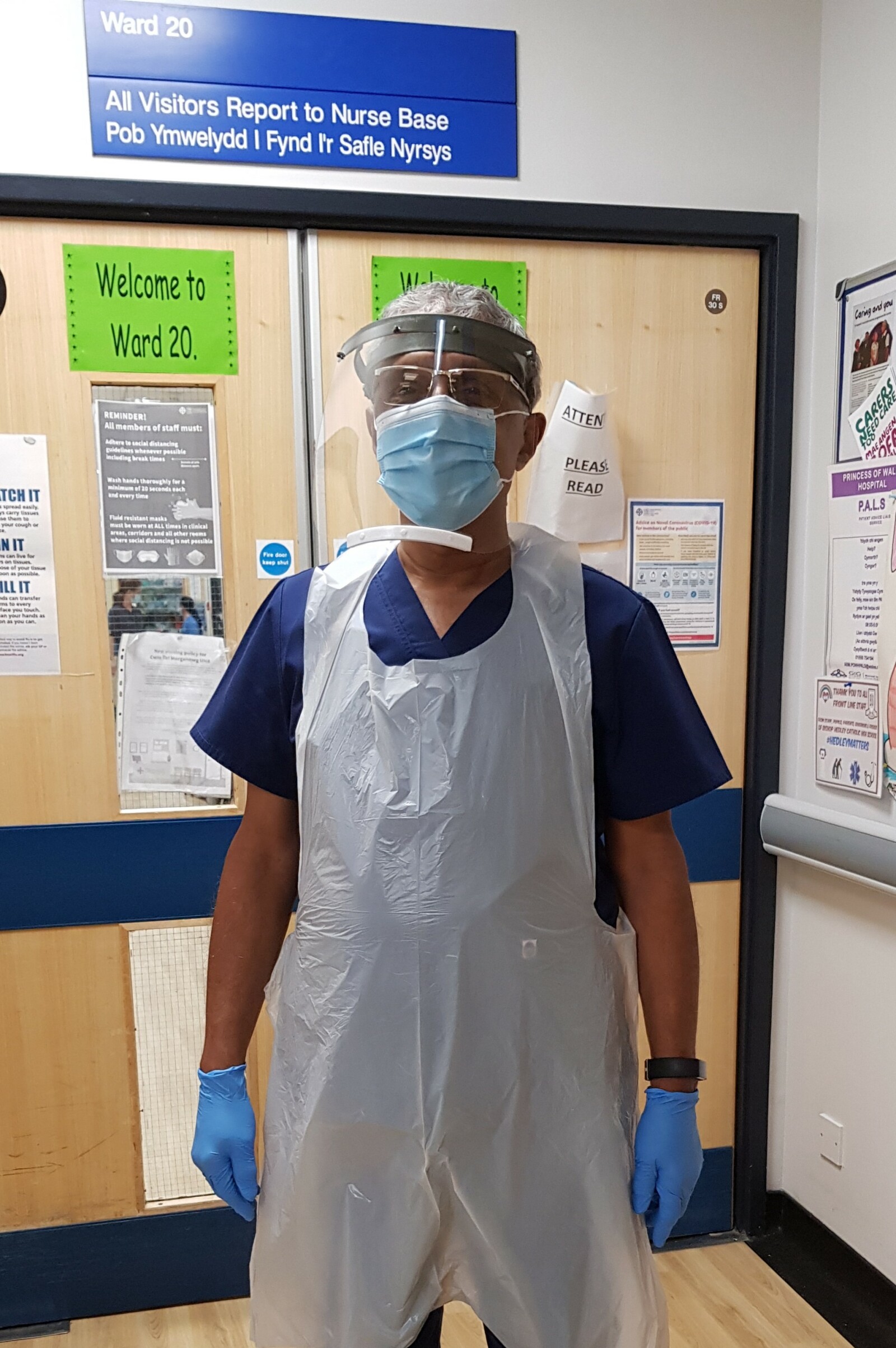 Dr Raha's contribution to the Collecting Covid: Wales 2020 questionnaire project.
I am still working in hospital 3 days a week like my usual work, but going out is very restricted as is eating out, shopping and spending time outdoors with my wife and friends.
Work has changed dramatically. Only emergency work is being done. Regular clinics and my speciality work has stopped, with limited telephone clinics supporting persons who have chronic diseases. Lots of elderly and vulnerable patients are staying away from hospital due to the fear of Covid-19. Older people and care homes have taken maximum brunt of this.
I'm washing my hands for average 15-20 times on the days I work, and of course I wear a mask and plastic apron. On non-working days I wear a mask for supermarket shopping, using my NHS worker time slot.