Celebrating Diversity in Sport
30 September 2022

,
The 30th of September is National Sporting Heritage Day, and this year's theme is diversity in sport.
Today is an opportunity to celebrate the sporting heritage of under-represented communities and use the stories they hold to educate and inspire.
This blog will explore highlights from the collection at Amgueddfa Cymru to shine a light on diverse sporting stories in Wales.
Cardiff Dragons FC shirt worn by Murray Harvey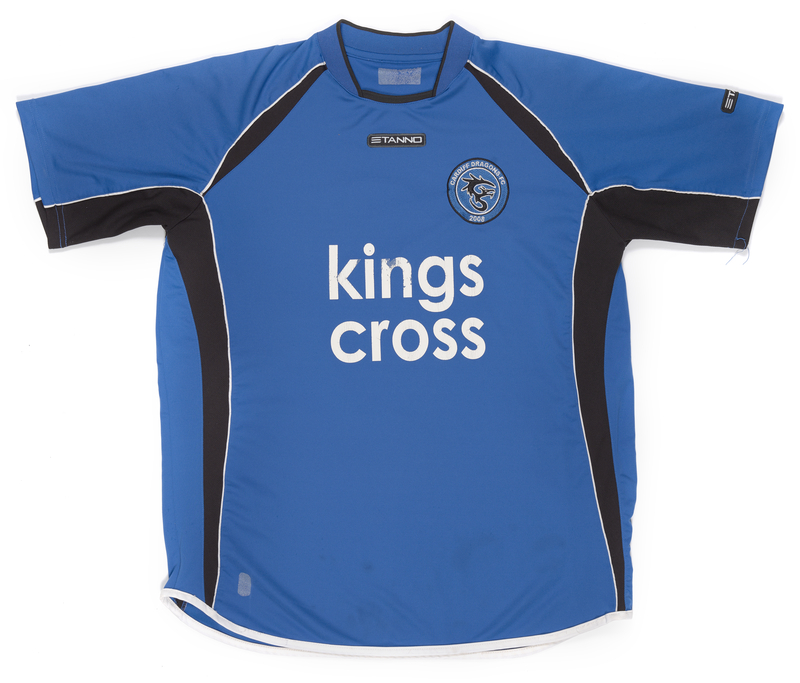 Cardiff Dragons FC was founded in 2008 and is Wales' first and only LGBTQ+ football team. Their first match was held on Sunday 26 October 2008 where they beat the London Romans 5-4 at Caedelyn Park, Whitchurch, Cardiff. This football shirt was worn by the captain, Murray Harvey (a member of Cardiff Dragons from 2008 until 2018), at this first match.
Swansea Vikings RFC shirt worn by David Parr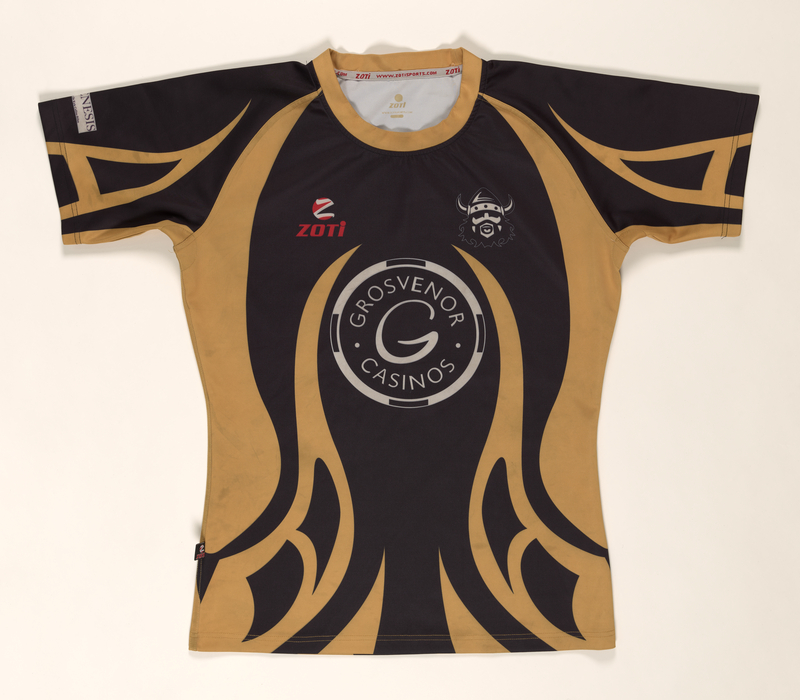 Swansea Vikings RFC are a gay and inclusive rugby team. Founded on 9 May 2015, they are the first ever created in Swansea and the second to be created in Wales.
This is their first kit and was worn by David Parr who joined Swansea Vikings in January 2016. David stated that,
"Being part of an open, inclusive club that doesn't discriminate has been great for my self confidence, physical and mental health and has enabled me to make many lifelong friendships. I wore the kit on many occasions throughout 2016 and 2017 including against fellow LGBT team the Cardiff Lions in January 2017".
Signed publicity photograph of boxer, Pat Thomas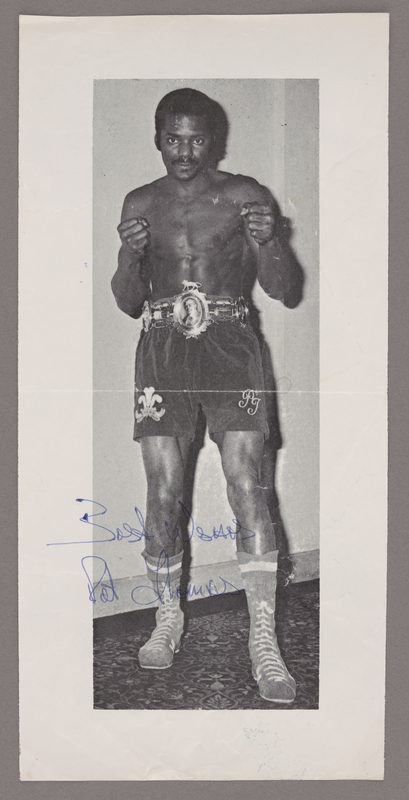 Pat Thomas was born in 1950 on the island of Saint Kitts, and moved to Cardiff aged seven. In a career spanning fourteen years he won several titles in two weights, including British Welterweight (1975 & 1976), British Light Middleweight (1979 and 1980) and Welsh Light Middleweight (1977). He founded the Tiger Bay Boxing Club in 1984, and after retiring from professional boxing he worked as a trainer.
Flyer designed by Anthony Evans for the Wales Anti-Apartheid Movement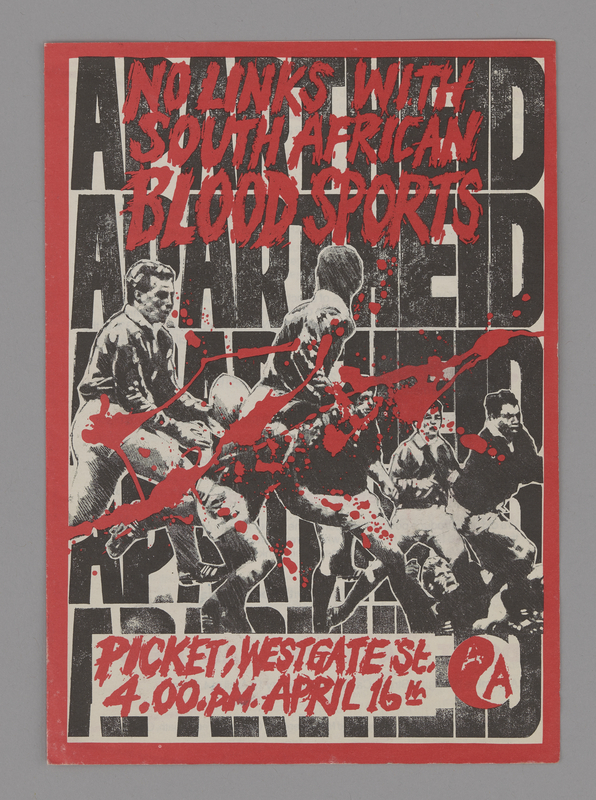 Double sided Flyer designed by Anthony Evans for the Wales Anti-Apartheid Movement (WAAM). The flyer was made to advertise a demonstration held in Cardiff on 16 April 1986 to protest against a rugby match between the British Lions and the Rest of the World. The Rest of the World squad included six Springboks from South Africa.
Inscribed: 'NO LINKS WITH SOUTH AFRICAN BLOOD SPORTS / 'Mae nhw'n chwarae â gwaed yn NE AFFRICA - dim cysylltiadau.
Olympic Games Blazer Badge worn by Eileen Allen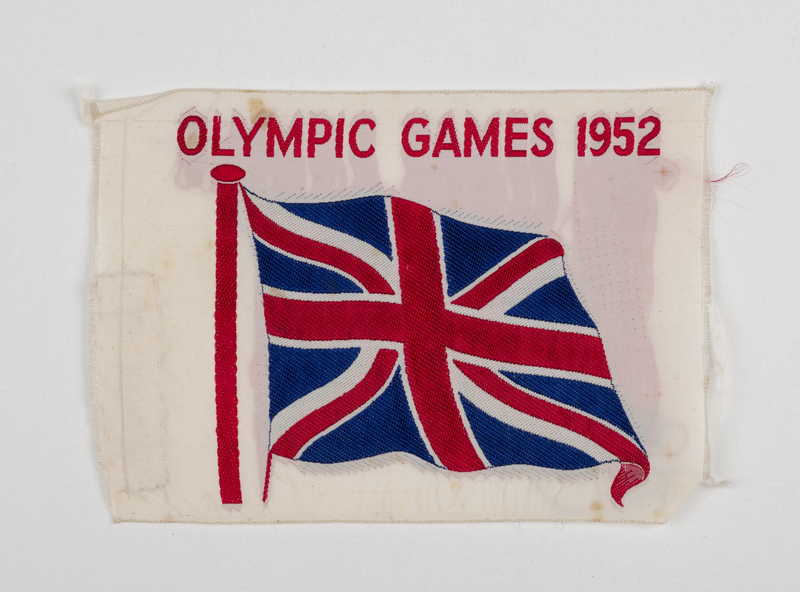 This is a blazer badge decorated with the Union Jack with the inscription: OLYMPIC GAMES 1952 The Olympic Games of 1952 was held in Helsinki, ten years later than intended due to the outbreak of World War II.
The badge was worn by Miss Eileen Allen from Cardiff, a member of Team GB 1952, and one of two Welsh referees on the hockey panel of that year.
This was a great achievement for a female referee, succeeding in a male dominated world, when only men could compete in hockey at the Olympic Games.
Stonewall Rainbow Laces

Lastly, these are a pair of Stonewall 'Rainbow Laces' in original packing. These laces were first launched by Stonewall in 2013, to promote LGBTQ+ equality and tackle homophobia in sport. This pair was given out to people attending a Stonewall Cymru Role Models Programme in Cardiff in November 2019.
The label reads:
MAKE SPORT EVERYONE'S GAME
The people mentioned in this blog have made an immense contribution to Welsh sport, insuring that sport is inclusive to all. Their stories have become part of the national memory and will continue to inspire generations of people to follow in their footsteps.
It's important that we continue to increase representation in the national collection, so that it is more representative of the contemporary diverse cultures of Wales.
Please get in touch if you have any objects you would like to donate to help build up the sports collection at Amgueddfa Cymru, so we can continue to diversify the collection and ensure that future generations will be able to learn about all of Wales' sporting heritage.
Finally, you can search and view objects from the collection on the Museum's Collections Online catalogue.
#NSHD2022