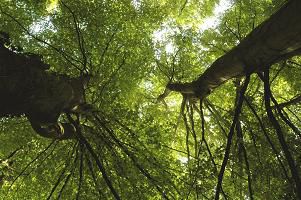 Hello everyone! I've decided to start a blog about the newest and (in my opinion) coolest project here at St Fagans: National History Museum. I have been appointed 'woodlands facilitator' and it is my job to facilitate the woodland as much as is humanly possible.
First I think I might tell you a bit about my own background. My name is Gareth Bonello and I am 26 years old. I am originally from Cardiff and despite living in the city I developed a deep love of nature which led me to study Zoology at the University of Bristol. After graduating in 2002 I worked for the BTO (British Trust for Ornithology) conducting bird surveys throughout the North West of England. I returned to Cardiff in 2003 where I worked as a Natural History Facilitator at the National Museum Cardiff for three and a half years.
I began working at St Fagans National History Museum in May 2007. I also have an interest in Photography and Film and I and am about to complete an MA in Film at the University of Wales Newport. If I ever have any spare time I like to play my guitar, eat and sleep!
The Project
Enough about me, what about the project? Well it has three main branches:
Education
Nature Path
The Web
Firstly, the project is an educational project aiming to teach people about the natural history of the forest, sustainability and a lot more besides. During the school term I shall be running workshops for schools inside the woodland here at St Fagans. The workshops will incorporate such activities as mini-beast identification, tree biology, PE and Art. During the school holidays I will be running activities for families based on a woodland theme.
Secondly, the project aims to put a new nature path in place. This will run through Beech woodland to the rear of the Celtic Village where a new entrance shall be in place. Along the path there will be interpretive panels with information about the natural history of the Beech Wood and uses of woodland throughout history. I'm also hoping to get a chainsaw sculptor in to make some interesting carvings and the new Celtic Village interpreter Ian Daniel is hopefully going to make some wooden carvings of figures from Celtic mythology.
Thirdly, the project will go online. Wildlife camera specialists Eco-Watch (who did BBC Springwatch) are going to help put in nest box cameras, bird table cameras and pond dipping cameras ready for the spring. In addition I shall be filming and taking photos throughout the year and posting pictures and movies on the web to keep you abreast of the latest developments.
The wildlife here is pretty impressive with Lesser Horseshoe Bats roosting in the barns, Great Crested Newts in the ponds and mind boggling varieties of Insects, Birds and Mammals; I think I've got my work cut out for me! The website will also feature educational games and resources for teachers as well as links to this blog and to other websites dedicated to woodland wildlife.
I'm going to aim to write on here once a month, but I'll write extra bits when really interesting things happen! In the meantime have a look at these websites to find out more about woodlands and the animals that live there:
BBC Autumnwatch
BBC Springwatch
The Woodland Trust
Nature Detectives
RSPB
Here are some photos that I've taken recently: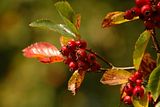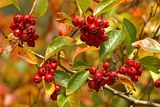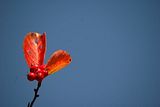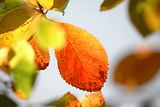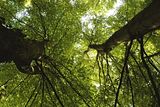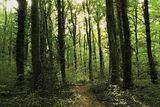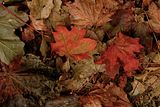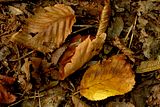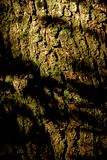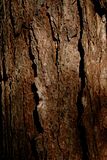 The Exploring Our Woodlands project is funded by Legal & General and Cardiff Council through Cardiff Council Communities Landfill Trust;