What's On
Event

:

Rhondda Rips It Up!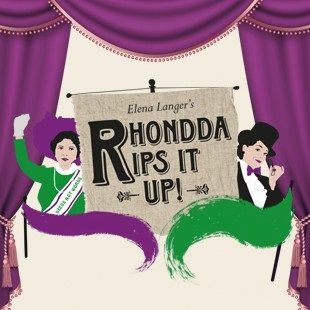 Get ready to twirl your top hat and sing like a song bird - the opera is coming to the Museum!
The Welsh National Opera is appearing at the Museum for one day only in a family friendly event to celebrate the life of Margaret Haig Thomas, the Viscountess Rhondda.
Lady Rhondda's portrait will be on show at the Museum and the WNO will be showcasing their show 'Rhondda Rips It Up!' - an unforgettable journey through the life and adventures of that unsung heroine of the Welsh Suffrage movement.
With glorious singing in the amazing surroundings of the Main Hall, percussion games, music, prop making, treasure hunts and opera make-up this is a perfect introduction to the world of opera for all the family.
Suffragette, activist and entrepreneur, Newport's Lady Rhondda paved the way for the equal rights for women. As well as campaigning tirelessly for women's suffrage, she became the lightning rod for women's efforts during WW1, survived the sinking of the Lusitania and created the radical feminist magazine Time and Tide. Her indefatigable efforts and endeavours were finally rewarded when, in 1918, women over the age of 30 were enfranchised.
What's On